Anna Lamlein, Editor
March 15, 2019 • No Comments
The tables were turned this month in classrooms when teachers challenged administration to teach their classes.  Mrs. Guida [Livingston] and Mrs. Suidduit proposed this idea...
Clarisa Laurent, Staff Writer
March 8, 2019 • No Comments
Junior Charity Sanders is an accomplished student at Freedom High school. Along with being involved in two clubs, Sanders is goalie of the girl's lacrosse team. November...
Josie Clark, Staff Writer
March 5, 2019 • No Comments
   School lunch room: gross, loud, food being served from hours ago. Chick Fil A: Good, warm, and less than five miles from your current location. Due to the fact upperclassmen students...
Clarisa Laurent, Staff Writer
March 14, 2019 • No Comments
On February 15th, Netflix released a new original called The Umbrella Academy. This show is a live adaptation of its comic book series with the same name and one season. It's...
Ryley Castro, Staff Writer
February 15, 2019 • No Comments
     The start of the softball season brings new potential and players to improve this season. The returning players are now more experienced and prepared for the upcoming...
January 30, 2019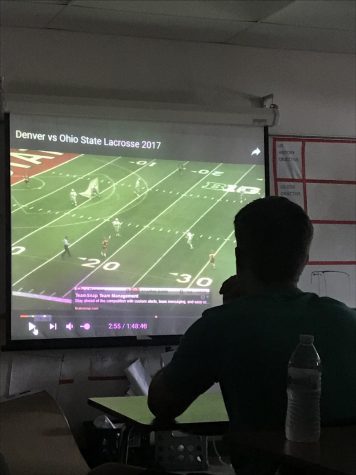 A promising future in sight for boys lacrosse
January 24, 2019
FHS cheer hosts Western Conference
January 21, 2019
@FHS_Revolution on Twitter
Loading ...
Unpopular Opinions
This column does not reflect the opinions of the entire FHS Revolution staff. Rather, one writer with an unpopular opinion at a time. Updated sometimes.
If you carry gum, then you should be ready to share.