Something positive has come out of the Adidas-Kanye breakup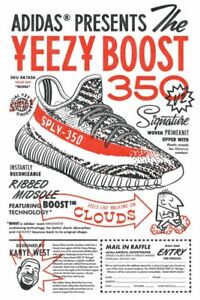 The start
In 2013, after leaving one of the biggest sporting companies in Nike, American rapper and designer Kanye West or 'Ye' reached out to Adidas to do a collaboration, which would become arguably the biggest collaboration between a musician and a sporting brand.
It allowed Kanye to have royalties while also giving him the creative direction he wanted which saw him gain a bunch of success.
2015 was the year the collab came into light with the sneaker debut and the fashion show being considered a success.
The success of the collab
In 2019 the sales for the sneakers had reached $1.3 billion in revenue, while annually growing from $15 million to $1.2 billion.
This led to Forbes comparing the sneakers to that of Jordans, the iconic shoe brand of Nike and arguably the greatest basketball player, Michael Jordan.
With Forbes also calling it as "one of the great retail stories of the century."
The fall out
There were problems between Kanye and Adidas since the summer of 2022, over creative differences that escalated.
It involved claims by Kanye that adidas launched a Yeezy day without his permission, which would sell his older sneaker models.
Things escalated when he started calling out the CEO and higher members of Adidas.
His biggest problem was about Yeezy day however even adding "the fact that Adidas felt they could color my shoes and name them without my approval is really wild".
With more outburts and more controversial remarks including Antisemitism, this led the boiling point being reached and Kanye being dismissed.
Aftermath
After generating $2 billion in annual sales for Adidas and making up around 10% of the brand's revenue, it had reached an end Adidas had lost 400 million euros which is equivalent to over $430 million and Kanye's net worth dropping from $2 billion to $400 million, according to Forbes.
And just recently Adidas announced to sell the rest of Yeezy apparel and give the money to charities, with Kanye receiving his royalties of course.