Boys LAX is back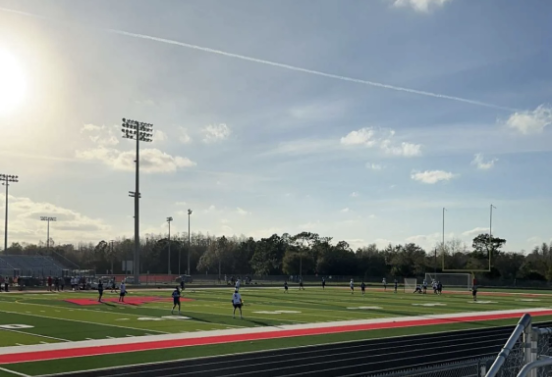 Post winter sports brings on spring season for many teams. One in particular being the boys varsity lacrosse team.
After a 0- 16 season last year, many had doubts and fears about the 2023 season.
Returners are ready to give their all and make this season better than the last.
"I mean with our new coach and a lot of new freshmen I think there's definitely a
huge improvement already. Adding onto that thought we all want to give Freedom
LAX a better representation so we're trying to win this year," Christopher Moyer, 11,
said.
Moyer has been a player on the team since last year. Unfortunately, his
freshman year they couldn't create a team due to lack of participation but he
remains positive looking forward.
With the returners many new players have come to give the sport a try, including a senior who some claimed saved the team.
"I'm a swimmer at heart and haven't given any other sport a try, but a ton of my friends play for this team and begged me to try out for goalie since last year's graduated. I'll admit I wasn't thrilled because of how badly you get beat up but I do enjoy it now," Nicholas Petrocelli, 12, said.
Many thank Petro and several other players for stepping up and trying out a new sport and positions. The captains this year have done a good job at keeping this known and staying positive while out on the field.
"I'm really happy that we were able to scrap together a team," Parker Smith, 11, said. "I'm even more thankful for how hard everyone's worked to get to where we are now, but we all know there's still so much left to do in order to reach our goals."