The girls soccer team is back, and better than ever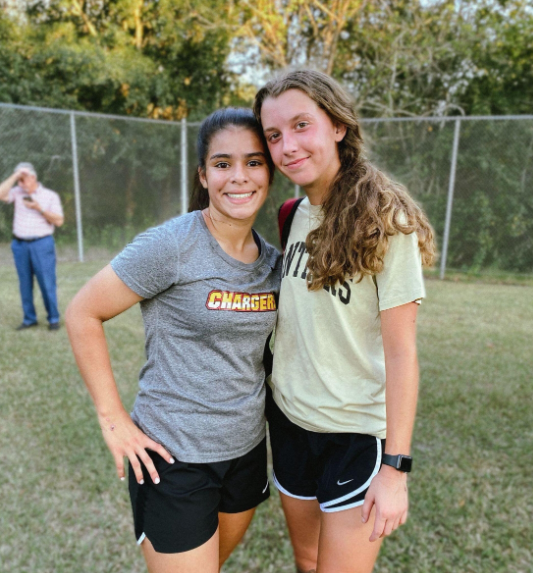 The girls soccer team is back, and better than ever.
The girls are starting for the fall season with confidence, training, and a full team.
Last year the team only had half of the team and an incomplete starting 11.
"I have seen more action on these fields this year, than all of the years combined," Coach Jennifer DeMik said.
With three days of tryouts, selected individuals were selected to participate on the team for the 2021-22 term. Last year, many of the girls got quarantined so the team did not play the best they could have. This year, the girls prepared and dove first into conditioning, prepping for their first game with Lennard High School on November 9th.
"I am so excited for this year," Cuyler Bliss, 10th grader, said. "It was tough last year with COVID, but this year we are in pretty good standing."
With games running until February, the team is in good hands with Coach Demik and the team captains.
The team has a great year ahead of them. With the majority of the girls playing for the club, they are well conditioned for this year against the schools in the division.
"This year will be better than last year, both confidence and performance wise."