What's The Beef With FFA
FFA students at work everyday and night putting their best effort, breaking
a sweat to maintain and create a home for Freedom FFA Steers.
The students chose to take care of the animals and
create a home for them. By giving the animals a home away from home it teaches
the students techniques and gives them more experience.
Students have different reasons for taking care of their animals.
"Taking care of the steers gives me a sense of satisfaction because
I know if I do it well enough I will be highly rewarded," Parker Smith (11) said. "The
steer will also help pay for any extra things I may want to do after high school such
as extended school or a form of investment."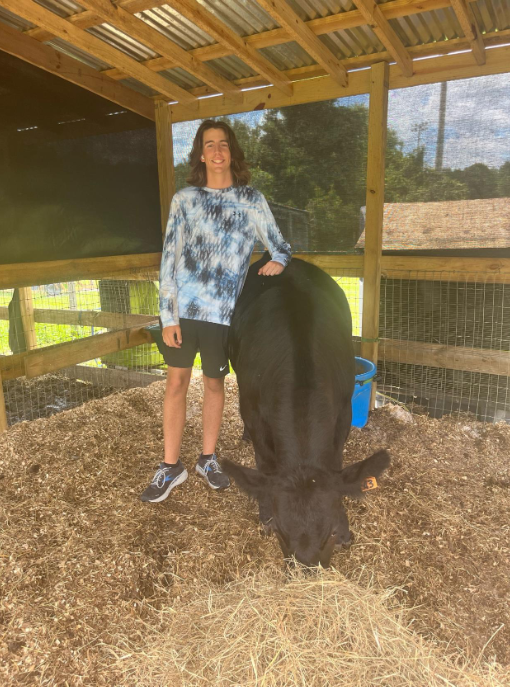 Being at school just once a day isn't enough for the animals the
students have a day to day schedule they run by.
"I get to school at around 7:50-8:00 and typically spend 10-20 min
feeding my steer outside I make sure to scoop poop and in the afternoon I come out
at around 2:45 till 3:45 and I scoop poop and fill hay and feed again before going
home until the next day and this is not including being here weekends and holidays,"
Hudson Brown (11) said.
It's not just all about the feeding the animals and going home. The
students typically have to bond with the steers and they face quite a few struggles
doing so.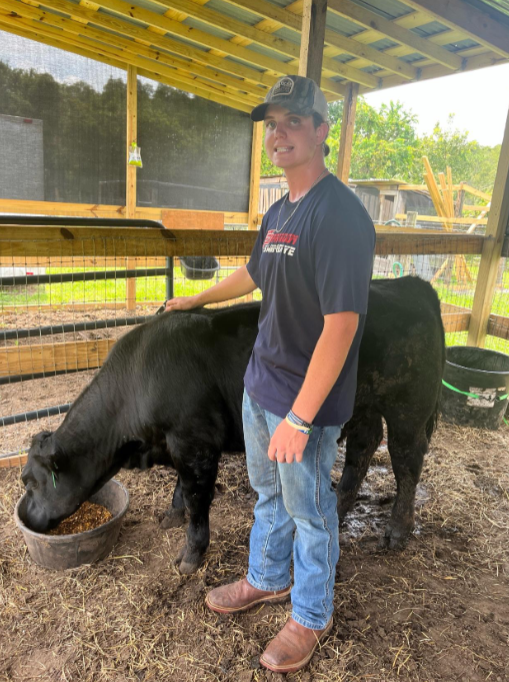 "Getting the steer isn't the hard part it getting him to socialize and
getting him to walk more," Ayden Evans (11) said. "Its about building relationships
with the animals we trust and wanting them to trust us as well."