Hurricane Leads to New FHS Pats
Hang on for a minute...we're trying to find some more stories you might like.
Hurricane Maria swept through the country of Puerto Rico, destroying everything in its path and placing every citizen in a humanitarian crisis. The loss of electricity and access to water and gas has forced refugees to leave their homes for the continental United States.
Freedom High School has welcomed many new students from Puerto Rico who had to miss weeks of school due to the storm. After the initial discomfort of a change of environment and culture, Freedom's comforting staff and classmates make the process of moving easier.
Sheryl Sanchez,11, recently arrived from Puerto Rico. Sanchez had to enter the U.S because her medication for Type 1 Diabetes needs to be refrigerated, a luxury Puerto Ricans do not currently possess.
Sanchez states, "Freedom is very different from my old school. It is a lot bigger and the teachers are different, but I really like my English class with Ms. Guida."
Sanchez would like to return to Puerto Rico in the future, but she knows it won't be soon. She continues to send money to her grandmother, who still resides in the disaster-affected region.
Biancah Cabrera, 10, is another new student that entered Freedom when her previous school was destroyed in the hurricane. She didn't want to miss any more days of sophomore year.
Cabrera claims, "The people here are friendly, and the school is very large, but I miss my family in Puerto Rico. I hope my school gets fixed as soon as possible."
Cabrera's family members living in Puerto Rico are working together to restore homes and other buildings that were destroyed.
Puerto Rico's situation is still desperate. Donations to nonprofit organizations would benefit the people of Puerto Rico greatly. American Red Cross, Save the Children and World Vision are just a few that are sending supplies and helpers.
Sanchez and Cabrera ask for people to donate to these organizations and to continue to welcome and support new Puerto Rican students.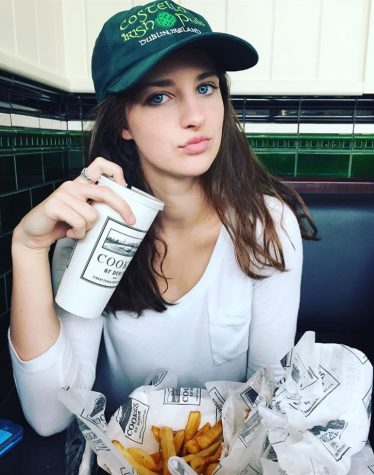 Genevieve Clark, Staff Writer
Genevieve Clark is a senior at Freedom High School. She has been on the Freedom swim team for four years and is now a captain. Genevieve participates at...