Working hard for the team – Jase Rosales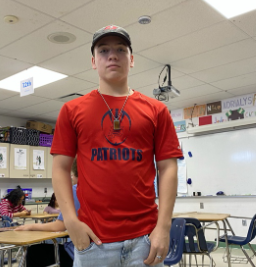 Jase Rosales is a sophomore for the Freedom High School varsity football team. He puts a lot of effort toward
the team and believes the team will do good with his help as a linebacker and left wing.
Rosales is 5'5 ½ feet tall and is very agile and speedy. With his daily training and hard work he believes the team will be
headed in the right direction.
"I think we can do better, if we put in more work we can do pretty good next season," Rosales said.
No matter what the team is going though, Rosales always has faith and believes for the best for his
team. With Rosales' confidence, he thinks his team is headed toward the right direction. His team keeps
their head up and stay motivated with Rosales' diligence and dedication.
"To make sure I play my role for my team as well as possible, I study the playbook every night five
nights before the game. Doing this, I can help my team win more games," Rosales said.
However, although Rosales is trying hard for his team, he has something to complain about. He
believes the coaches do not push the players hard enough and thinks they should be a little more harsh
on his team.
He believes if the coaches do this, the player will take the games more serious which leads to more
organized gameplay and more games won.
"Coaching is moderate," Rosales said. "I think they should go a little harder."