Captain Clutch Calls it Quits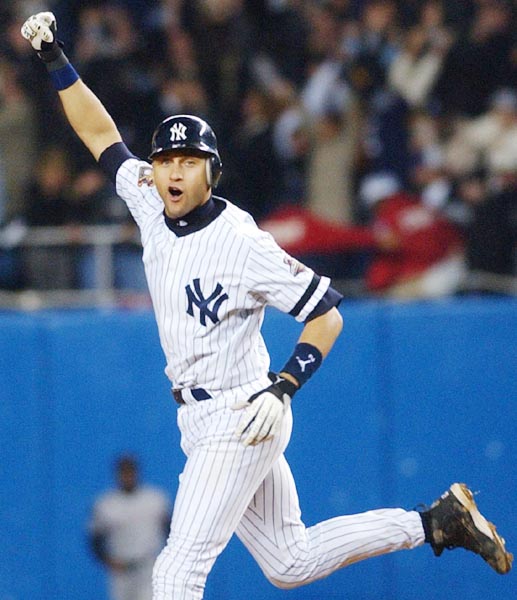 Derek Jeter, captain and shortstop for the New York Yankees, began his storied baseball career with the local Tampa Yankees team affiliate in 1992. He struggled early, failing to get a base hit in his first seven at-bats during that time. Jeter's inconsistent play in the beginning was of great concern to team owner George Steinbrenner, who considered trading him away for his underperformance. Once the decision was made to give him a second chance, he enjoyed great success in the minor leagues. Twenty-two years and five World Series rings later, the 39-year old Jeter has decided that the upcoming 2014 Major League Baseball season will be his last.
Since his major league rookie season in 1996 Jeter has compiled quite the resume, winning American League Rookie of the Year, 5 Golden Glove Awards, 5 Silver Slugger Awards, 2 Hank Aaron Awards, a Roberto Clemente Award, being nominated to the All Star Game 13 times, and earning a spot in the MLB's 3000-hit club. In fact, Jeter is only the second player in Major League Baseball's 145-year history to obtain their 3000th hit by way of the homerun.
"Through it all, I've never stopped chasing the next [World Series title]. I want to finally stop the chase and take in the world," Jeter said in the announcement of his retirement through his Facebook page.
Jeter has earned the nicknames "Mr. November" and "Captain Clutch" after his great success in the postseason. He boasts an extremely high batting average of .351 in the World Series and has played a major factor in many of the Yankees' playoff endeavors.
"In big games, the action slows down for him where it speeds up for others. I've told him, 'I'll trade my past for your future,'" Yankees legend Reggie Jackson said about Jeter.
He is also regarded as a role model for children and fellow players alike, for his charitable work and abstinence from off-the-field issues.
"On and off field, he's the way you want your kids to grow up. Only Jesus is perfect, but he's pretty close to that guy," Los Angeles Angels first baseman Albert Pujols said about Jeter.
Jeter's retirement leaves the Yankees without any of their "Core Four" players, members of the team who won five World Series rings together. The retirement of Jorge Posada two years ago, and Mariano Rivera and Andy Pettitte the previous season left Jeter as the lone core member. Now, all four will be out of the game.
Derek Jeter will lead his Yankees for the last time this season beginning February 27th, Opening Day for the Yankees' Spring Training schedule. He is expected to be a first-ballot Hall of Famer, meaning that he will most likely be inducted into the Baseball Hall of Fame in Cooperstown, New York in the year 2020, his first year of eligibility.
"He is unquestionably one of the greatest Yankees ever. He has meant so much to fans, the organization, my father [Late Yankees' owner George Steinbrenner] and our family. I'm glad we have this year to celebrate everything he has meant to us and all the great things he still stands to accomplish," Yankees owner Hal Steinbrenner said.
Leave a Comment
About the Contributor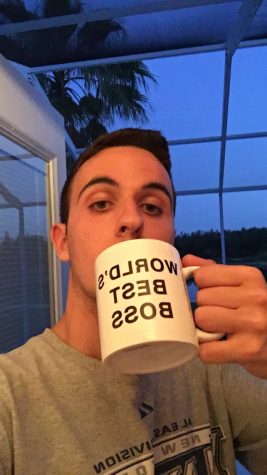 Tommy Capobianco, Editor-in-Chief
Tommy Capobianco was born in White Plains, New York, but currently resides in Tampa, Florida. Tommy is a senior at Freedom High School and this is his second year...