A promising future in sight for boys lacrosse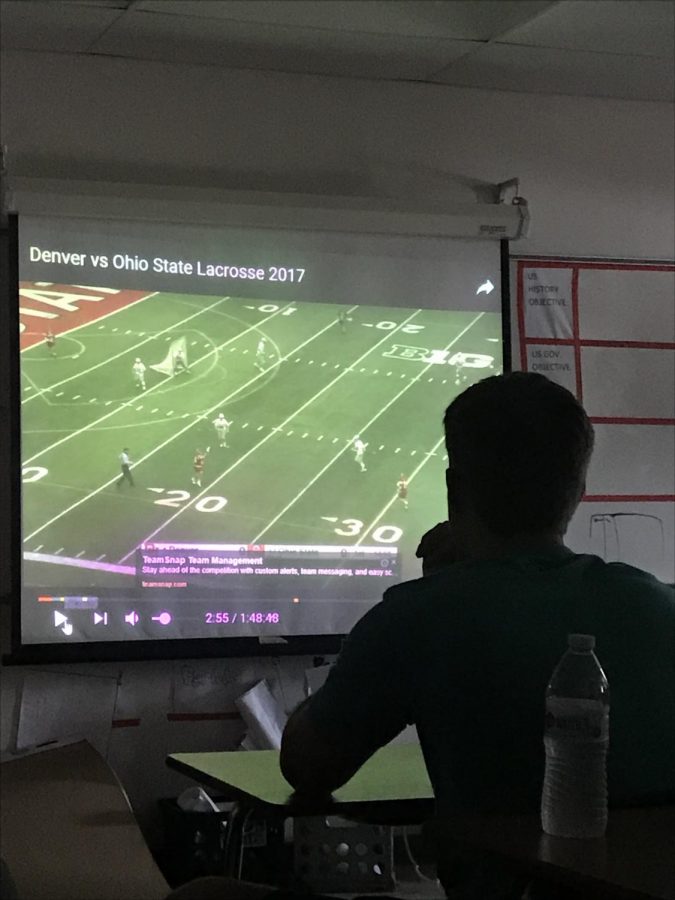 Lance, Etelkozi
January 24, 2019
Losing some of the best players to graduation can sometimes be difficult roles to fill on sports teams in high school. The Freedom lacrosse team will aim to do just that.
After losing 8 seniors from last year due to graduation, there will be a lot of holes to fill on the team.
Captain Evan Green, junior, stated that he expected some growing pains, but that he sees a promising future ahead for the lacrosse team.
"Our strengths will be our athleticism, our amazing coaching staff, and the amazing group of guys we have. We have a group of humble, hardworking players."
Green has set his goals high for this season and wants to see a massive improvement from the first game to the last game of the season.
"We've got to focus on improvement and building trust and chemistry within the team. Most importantly I am expecting to see determination, that everyone out there on the field is giving 100% and that we are dedicated to improving our game."
They look to compete for a playoff spot, and to do that they must win in their division. Circled in red sharpie on their schedules is the game against division rival Wharton, whom they have beaten the last two years.
"I always look forward to the Wharton game," Green said, "We know guys on both sides of the field, and we will definitely give it our all."
Green recognizes some of the hardships the team will face but believes they will move past them and grow stronger, "Losing some valuable players, it will definitely be different without them, but I definitely see a positive future."