A Day in the Life of a Newspaper Staff Writer
Hang on for a minute...we're trying to find some more stories you might like.
As consumers of the FHS Revolution, you only see the final outcomes of what we do on a day-to-day basis. But thankfully, I have been granted permission to pull the curtain on the all-so-secretive life of a newspaper staff writer.
The first thing I am asked when people discover I am both a full-time student and a school newspaper writer is "Danny, how do you do it? I mean, AP Classes AND Newspaper writing? You must be a superhero or an alien or something!"
I am here to officially disclose that I am neither a superhero nor an extra-terrestrial, but rather a normal human being, dedicated to both my education and creating the art that is my newspaper writing.
Newspaper is the last thing on my mind when I go to sleep, and the first thing on my mind when I wake up. As the staff's first Newspaper Staff Writer of the Month, I carry a heavy pressure upon my shoulders to produce the best content possible for my school. To stay humbled and inspired for this goal, I pay my respect to the homage of this reward, twice a day, every day.
Most people would assume the most challenging thing about being a part of the FHS Revolution is the actual act of writing an article once a week. However, the hardest thing for me is getting to my classes on time while taking pictures and signing autographs with hundreds of students and teachers every passing period.
As a staff writer on campus, you must have elite training in the management of clout, otherwise the fame and the constant paparazzi will get to your head.
Although the truth regarding what it's like to write for the school newspaper may be stretched a considerable amount within this article, the reality is, a day in the life of a newspaper staff writer is the ability to create articles like this. Each staff writer may write about topics that interest them personally, giving the ability to voice a unique opinion to the entire student body.
As a newspaper staff writer, you have (within boundaries of course) absolute freedom over what you do on a day-to-day basis. An average newspaper class period consists of brainstorming ideas for articles, reaching out to classmates for advice, interviewing students and teachers, taking pictures, and creating articles, making newspaper a class like no other.
To begin your journey as a member of the FHS Revolution, see Mr. Sidwell in room 103 for more information.

About the Writer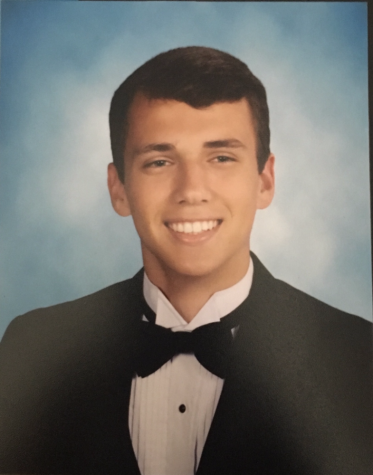 Danny Wood, Staff Writer
Danny is a Senior at the wonderful Freedom High School. Born into a legacy of older brothers attending Freedom, Danny knows the ins, the outs, and the...