The King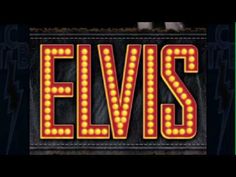 Elvis Presley, one of the greatest voices of all time, there were so many people that loved him. So Bazmark Films decided to make a movie about him.
A lot of people were talking about the movie as soon as the previews came out. I know many people who have seen it multiple times and they all liked it, many are now hooked on his music again.
"Trouble, it sounds better than the other ones and it makes sense with Elvis's persona, it has a really nice beat and it is very enjoyable," Amanda Decker(12) said.
There was one scene that stood out to Ayden Evans(12) that featured a new song from a newer artist.
"The Doja Cat(Vegas) scene, which is a spin off of hound dog(an Elvis song), when he was walking down the street earlier in the movie, it was such a good scene and Vegas is a really good song," Evans said.
One of the things that wasn't mentioned Specifically in the movie but is something people might know is Elvis and Pricilla's ten year age difference, many people think different things.
"I think during the 1900's I think it was appropriate and they truly loved each other, it's just a little awkward, they were the fairytale couple that everyone wanted to be," Cuyler Bliss(11) said.
The movie was supposed to come out for free 45 days after the release date, but Bazmark Films was still getting many viewers in theatre's so they decided to release it to buy.
"I already did, because I love it and I spent too much money at the movie theaters going to see it, it's something I want to own if it ever becomes something of value," Bliss said.