Mr. Mercedes; A Striking Story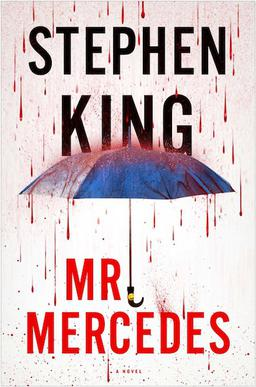 Despite the story being much different than Stephen King's usual horror thrills, Mr. Mercedes was a very successful novel. It won several awards, including an Edgar Award for best novel.
The book is about former detective Bill Hodges, who is being manipulated and taunted by a man who claims to be Mr. Mercedes, who, months earlier barreled a stolen Mercedes through a crowd of job seekers at a job fair and killed eight people.
Brady Hartfield, who is quickly revealed to be Mr. Mercedes, enjoyed the murders he committed and longs to do it again.
Bill Hodges and a rag tag team of not quite detectives, including his 17-year-old neighbor Jerome Robinson, as well as Jane and Holly Gibney, who are relatives of the former owner of the Mercedes.
Throughout the story, one will stay engaged with the many twists and turns, as well as even more murders, it will be hard to put down. The book keeps you guessing, and the ending is surprisingly unexpected.
As one of King's newer novels, I found it easier to read than some of his older novels and I enjoyed it very much. I intend to read the sequel novels, Finders Keepers and End of watch.
According to Michael Marshall Smith, noted that the novel "is firmly positioned in suspense-thriller territory and the non-supernatural world – somewhere King evidently feels increasingly at home. … At its heart, Mr Mercedes is a traditional cat-and-mouse story about a psychopathic killer and the renegade cop who makes it his mission to bring him down."