The Biggest Buccaneers Fan of Freedom
Customer Service Representative teacher Steven Channels has been a Tampa Bay Buccaneers fan for the past 25 years and has had the ability to experience some pivotable moments that the team has had.
"I became a Buccaneers fan when I first came to Tampa in 1996.  Living in West Virginia I always had to drive to see football games; I would drive to see teams such as the Pittsburgh steelers play because my hometown didn't have a professional football team," Channels said.
Channels isn't a season ticket holder for the Bucs but, at least two to three times a year he makes a way to attend their games.
"Because my wife is in the medical field so at times, we're able to get tickets from other doctors and pharmaceutical representatives," Channels said.
Channels was very excited when Bruce Arians became the Bucs coach because Bruce Arians had coached for the Steelers previous years before.
"The Bucs were going through a bit of a rough patch before Bruce became coach and now that he is coach there has been a tremendous change in the Bucs; from their field presence to the way they play," Channels said.
Channels was also able to attend some of the Bucs parties, and events that are hosted at their practice facility. He was able to meet former players John Lynch, and Brad Culpepper.
Not only was Channels excited about Arians becoming coach, but it made him even more excited when Tom Brady joined the Bucs.
"When I seen that Brady was a part of the Buccs, I knew with everything in me that this team was going to improve and maybe even have a chance at making it to this year's Super Bowl," Channels said.
With more younger players on the defense and older players on the offense, Channels has grown a liking to All American wide receiver Mike Evans.
"This is his 13th year playing for the Buccaneers and his first time going to the playoffs. So I'm really interested to see how the rest of his season turns out," said Channels.
About the Writer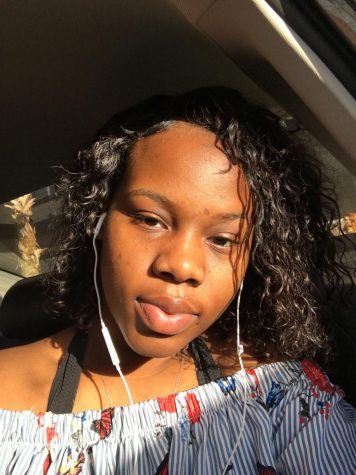 Michaela McGruder, Staff Writer
Michaela McGruder is a 17 year old senior from Atlanta, Georgia that loves to write. She plays volleyball and basketball. Her favorite color is red and...