What I am dreading during my junior year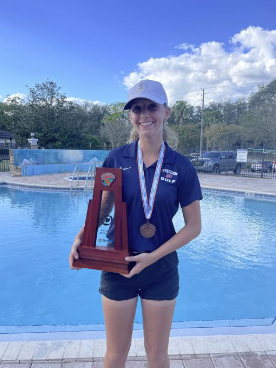 Many people call your junior year the most stressful school year out of all your high school years.
After starting my year with a positive attitude, I can personally say that yes, this school year has stress
and anxiety written all over it. For starters with your junior year, you must start taking prep classes for
your big deal standardized test. For me, those tests include the SAT and the ACT. These two tests are big
deciders of where I can go to college and if they would even accept me.
Speaking about college, I have also decided that I want to try and compete in golf at a higher level. I
started golf in my sophomore year and fell in love with the game. The issue is that I am new to the sport.
I shoot decent scores but know I can easily do better and become a better golfer if I put demanding
work in. I am dreading the decision I must make come these next few months.
Do I keep playing tournaments and putting my name out there for coaches to see and try and reach my
goals? Or do I keep maintaining my game by myself and trying all senior year. My fear is that colleges
already know who they want and are scouting.
My low experience is going to harm how they perceive me. Playing college golf is my dream, but I also
do not know what my ideal dream school is or what I want to study. I feel the pressure of society and
kids my age daily who already know what they want to do and why they want to do it. I feel as if I am
behind compared to all my classmates.
I dread the idea of being a failure and not knowing where I am going with my life. Trying to figure out
junior year alone is awful. AP stat is what makes me dread the end of year exams, I want colleges to see
that I did take challenging classes, but math is not my strong suit, and this class adds more dread of this
year than anything.