Chain of Nintendo incidents leaves fans furious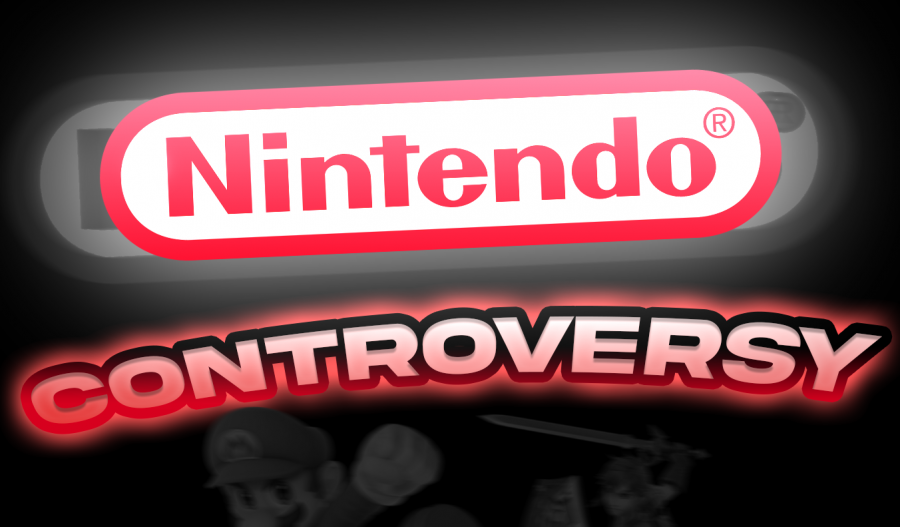 Kenzo Cogswell, Staff Writer
December 14, 2020
A string of events caused by video game giant Nintendo over the past month has left their audience confused and angry.
The chain of chaos started on November 19th, when a post on the Twitter account for the The Big House, a major tournament series for the popular fighting game franchise Super Smash Brothers, announces that they must suddenly cancel their anticipated online event due to complications with using Slippi, a third-party online matchmaking software. The general consensus is that it functions better than Nintendo's own online system, which could potentially be the company's motive behind the cancellations. The tweet reads: "The Big House is heartbroken to we've received a cease and desist from Nintendo of America, Inc… we do not not have permission to host or broadcast the event, primarily due to the usage of Slippi."
Many Nintendo fans expressed their anger on social media like Twitter and Reddit, but it slowly died out and became swept under the rug. That is until a couple of weeks later, when it arose that another creator got hit with a cease-and-desist letter for their release of their Etikon controllers that were modeled after the recently deceased online streamer Desmond "Etika" Amofah. They were raised with all profits going towards suicide awareness, as Desmond himself was a suicide victim. The creator of the Etikons, CptnAlex, announces the actions taken against him.  "Nintendo sent me a cease and desist at the end of September. Here's a picture of me with a bin of all the shells I can't sell anymore," Alex says.
Nintendo has been know to make some of the most beloved IPs in video game history, such as Super Mario Bros, The Legend of Zelda, and Pokémon. Almost all of Freedom students have at least either heard/played one of these series. When it comes to certain business interactions, especially those with their community of fans, the company enforces guidelines that many perceive to be strict and unforgiving, shutting down many beloved projects. It just so happens that these two incidents are the most recent happenings. One twitter user voices their frustration with the situation: "Of course if the design has a copyrighted design like saying Super Mario or something that would be copyright infringement. But as far as I know the Etikon's design infringes on nothing."
It can be ensured that Nintendo has at least seen the outrage caused by their actions. However, given their past history, it is unsure if they will listen to the demands of the furious.