Shakin' Staff
Some of the Freedom Newspaper staff, along with Makenna Thomas, went around Tampa and tried out milkshakes from popular chain fast food restaurants. Sofi Rao, Matthew Wilson, Thomas and Hayden Wooldridge tried cookies n' cream shakes from five different places and decided to rank them.
Among the five places were Chick-Fil-A, Steak N' Shake, Sonic, PDQ, and Arby's.
"I expected PDQ to be the best," said Wilson,12.
The students thought they knew which place in Tampa had their favorite shake, but expectations were turned upside down when they were all compared next to each other. Some of the places lived up to expectations, while others brutally disappointed.
Some of the restaurants they knew would not have the best shakes, but they were very surprised about one place in particular.
"Most of the places were normal good shakes," Rao, 12, said, "but Sonic and Steak N' Shake had to be the worst."
Shockingly, Steak N' Shake was one of the worst shakes the group tried all day. Steak N' Shake is known for their old-school diner style and delicious shakes, so the group found it odd that their cookies n' cream shake compared so poorly against the other shakes.
However, the group did have some debates about the two best shakes.
"Maybe it was because it was the first one we tried, but I thought that Chick-Fil-A was the best out of all the places," Thomas, 12, said.
After much debate about how to rank the 5 places for their cookies n' cream shakes, the group decided that Chick-Fil-A had the best shake. Following it came PDQ, Arby's, Steak N' Shake, and Sonic. The Newspaper staff had a fun and chaotic time going around Tampa trying different shakes.
Rao concluded, "I probably won't drink another cookies n' cream shake for a while."
About the Writer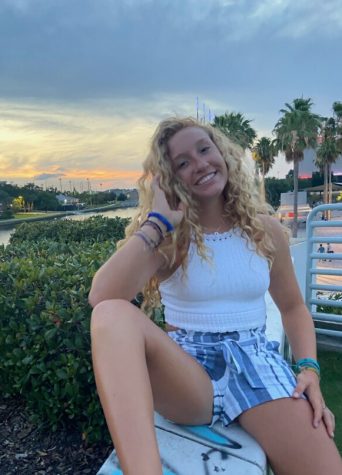 Hayden Wooldridge, Staff Writer
Hayden Wooldridge is a senior and has been at Freedom High for three years. This is her first year on the newspaper staff. She has played beach volleyball...