Freedom's Clubs
Freedom high school has a variety of clubs available and club rush is coming up. Clubs are available to e-learners as well as students taking in person classes. It is important to join clubs because you can meet new people, develop new friendships, have new experiences, and it looks good on college applications.
A great club to be a part of is the English Honors Society club. This club focuses on reading and writing and has a variety of different activities. The club has volunteer opportunities, such as tutoring people in English, book donations, and a stand at Freedom Fest. Tessa Burnett, secretary, says that "It's a very good club to join if you like reading and writing, and even if you don't it is a great way to earn more service hours and be more involved at Freedom." This is also an honors club so it will look great to colleges!
Another great club to join for service opportunities is the Environmental club. This club strives to educate students at Freedom about the importance of environmentalism. This club has plenty of volunteer opportunities and helps students get involved with environmental change. Hannah Barrios, club president, tells me that "This is a really good club to join because it gives students a chance to interact with their school and community to make a positive change". This is a great way to meet new people and get involved with the community.
If meeting new people is your thing, Quill and Scroll could be the club for you. This is the yearbook and journalism club at Freedom High School. To join this club, you must already be a student taking journalism or yearbook as a class, so consider joining next year! This club has volunteer opportunities, and time to work on and edit the yearbook. Kyla Hoffbauer, editor in chief, says that "This club is really fun because we meet up and talk about the yearbook and sometimes edit it."
About the Writer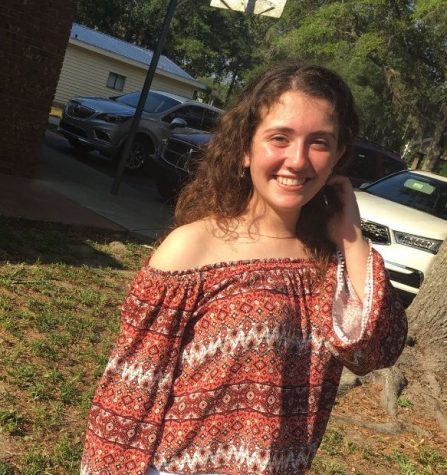 Hayley Scalabrin, Staff Writer
Hayley Scalabrin is a senior at Freedom High and it is her first year on the Revolution staff. She is a captain on Freedom's Lacrosse team and has been...