New coach, new energy
Hang on for a minute...we're trying to find some more stories you might like.
Freedom High School hired Head Coach Henry Scurry to replace the retiring Floyd Graham in the spring of 2018, ushering in a new era of Freedom High School football.
Because of Scurry's early hire date, he was able to run spring football and summer workouts. Scurry wanted to focus on individual work and implement those skills small groups, and then the entire team.
Scurry also wants to see individuals understand their role within the entire offense or defense.
"Competition," Scurry said. "Competition breeds greatness."
This year, Coach Scurry is hoping to improve his players' football IQ. He also wants them to come together as a team and feels that "once you play for each other it elevates your level of play."
In the first football game under Scurry, Freedom played Gateway, who they lost to 27-7 in 2017. This year Freedom lost again, but only by a touchdown while having multiple touchdowns called back. Coach Scurry attributed this improvement to execution.
"We have a great staff of coaches here who prepare them each and every week, and what I'm finding is this team is actually listening and learning, and asking questions which is always a good thing."
Not only did Coach Scurry's coaching position change, but so did his job as a teacher. Coach Scurry is the new Student Success Coach. In this position Scurry gets to help students achieve aspirations.
He also does this on the field. He believes that there is a balance.
"In life you have to be balanced, you know, you need to do well academically, as well as on the field, said Scurry.
"It's also important that you do well at home, and you have to find a balance between that. And I think my experience has helped me help others find that balance, and understand that you have to be proficient at all in order to maximize your potential," he added.
Coach Scurry has one of the Bay Area's best players on his roster, Jeremiah Ashe. The Tampa Bay Times ranked Ashe as the 36th best player in the Tampa Bay Area and has multiple Division 1 offers, including Rutgers, Cincinnati, and USF.
Coach Scurry has high praise for Ashe and his versatility. He has coached players that have been specifically good on offense or defense, but Scurry believes that Ashe is different because he is so good at many things. At the same time, he also believes Ashe is still improving.
"I see him actually getting better this year and that's by paying attention to the small things and small details. And once you do that and do your job over and over consistently, the rest will take care of itself."
While Coach Scurry is settling into his new role, players are also becoming accustomed to his coaching style and have noticed a major difference.
"There are many things different," Nick Snow, senior offensive lineman said. "Coach Scurry is much more organized. He actually cares about all of the kids and knows what is best for the team."

About the Writer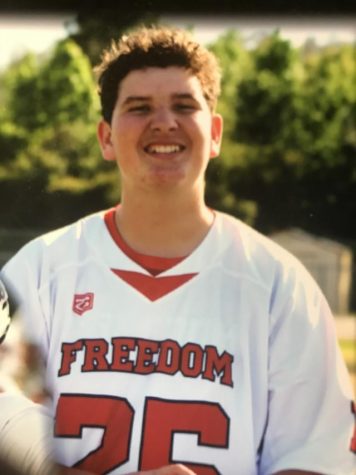 Lance Etelkozi, Staff Writer
Lance was born in San Ramon, CA, but moved to Tampa when he was one. His family all lives in Michigan and he is an avid fan of Detroit sports teams. Lance...