Patriots Fall to Bulls
Hang on for a minute...we're trying to find some more stories you might like.
The Freedom vs Bloomingdale Boys Lacrosse game on Tuesday night did not end the way the Patriots thought it would. The Patriots fell to the Bulls 6-3, making the team's record 2-4.
The game started off fast-paced with both teams being tied at 1 at the end of the first quarter. At the end of the first half the game was 3-1 with the Bulls leading.
"We came out in the first with really low energy," said Zak Kahn, 11. "We just did not play Freedom lacrosse."
Freedom was down 4-2 going into the final quarter. The boys made a last ditch attempt to win the game but it did not work in the team's favor, and they soon fell to the Bulls 6-3.
This will make it hard for Freedom to make the playoffs and fight for a district championship. Now the boys are currently 2-2 district-wise and are in a win or die situation against their next opponent, Durant, next Wednesday, April 4th.
If the team loses against Durant its playoff hopes are gone, and so are the hopes of a district championship, one goal the team was hoping to accomplish this season.
But the Boys have not given up hope yet, as they plan to keep fighting for the remainder of the season, starting with Durant.

About the Writer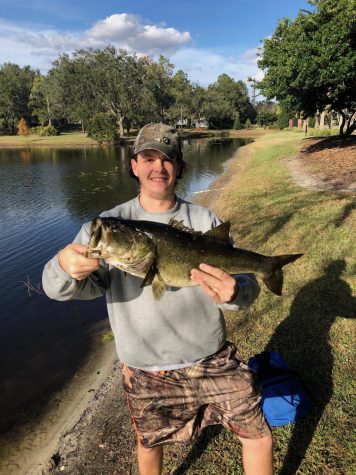 JD Flahart, Staff Writer
JD is a senior at Freedom High School. He is a member of the lacrosse team. In his free time, he enjoys fishing, hunting and hanging out with his friends....