Pacific Rim Uprising: A Fun Watch
Hang on for a minute...we're trying to find some more stories you might like.
Pacific Rim Uprising, a follow-up to 2013's Pacific Rim, is a hit or miss. There was a lot of hype behind this sequel, but it didn't deliver.  This movie had high expectations, which may be why it received so much hate from fans and critics alike.
With giant robots fighting giant monsters, it seems like a great plan for an action-packed movie, but the plot barely had any effort put into it. But Pacific Rim Uprising is not a bad movie at all; it has plenty of action, good humor, and it's just fun to watch.
"I honestly really liked it, but I still think that the first one was better," said Gustavo Gomez, 11.
Uprising was able to take the top spot at the domestic box office making an impressive $28 million on opening weekend. It beat Black Panther out of the #1 spot, bumping it down to #2. With audiences, some loved it, and some were disappointed with it.
"It's not a bad movie, but it just wasn't the Pacific Rim I was hoping for. I really wanted a good continuation of the story and what I got was a dumbed down version," said Sophomore Daniel Hernandez.
Pacific Rim Uprising had a different director from the previous film, which was Guillermo del Toro. Steven S. DeKnight had big shoes to fill, which he did to some extent. He did have big names supporting him, like John Boyega, who played Jake Pentecost, son of Stacker Pentecost from the first movie, and Scott Eastwood, who played Lambert. He also had Rinko Kikuchi and Charlie Day reprise their roles as Mako and Dr. Newton.
"It's a good, but not great sequel to Pacific Rim, but they always say the sequel is never better than the original," said Christopher Delgado, 11.

About the Writer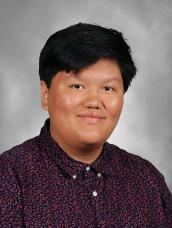 Kevin Le, Staff Writer
Kevin Le is a junior at Freedom High School. He was born in Tampa, Florida on October 9, 2001. It's currently his second year being a part the newspaper...