Return of Students' Favorite Administrator
Hang on for a minute...we're trying to find some more stories you might like.
After a year of teaching at Middleton High School as a philosophy and government honors teacher, Mr. Jones, Freedom's Success Coach, has returned. While many students see Mr. Jones around campus, they may not be aware of his role at our school.
"We work with students that are at a 2.0 or lower, I have a set caseload of 100 students. I help them with their academics and behavior. We come up with plans to increase their grades, we come up with plans to help them pass the test," stated Mr. Jones.
"I also help them talk to individuals that they need to such as a guidance counselor, college and career specialist or a social worker."
Although Jones has been a Success Coach for five years now, this was not something he anticipated pursuing in college. Growing up, Mr. Jones' father was in politics so he wanted to follow in his footsteps. He wanted to attend law school or do something on the political side, however he decided not to pursue law when he fell in love with teaching.
"I was a Political Science major in college and I did a minor in education. I did an internship over at Benito Middle School and I fell in love with education," explained Jones. "I was going to go to school for law. I did my Political Science degree, Bachelor in Science and I was going on to take the LSAT and go to college for law at FAMU law school."
"From a gratification standpoint, it was possibly one of the best decisions I've ever made. From a financial standpoint maybe not as much, but life isn't necessarily about financial things."
Jones wants students to realize that life is bigger than this moment.
"Look at the big picture, don't get caught up in the moment when an administrator gives you ISS or when a teacher tells you, 'you can't use the bathroom'. The big picture is, 'I need to be successful in high school, I need to graduate, I need to make my family proud and I need to do it for self-gratification'."
Jones believes that in order to be a successful mentor, "you have to have a short memory."
"You can't hold things against a 16-year-old, a 14,15, 17 or an 18-year-old. They are going to make mistakes in life. Of course people have to be held accountable for their actions but at the same time the best teachers are those with a short memory."
Although being a Success Coach can be stressful at times, it is also very rewarding.
"My favorite part about this job is when I get to work with a student and it starts to come together. They turn their life around and they graduate," said Jones.
"I am happy I made this decision to be a Success Coach, if I had to do it all over again, I would probably do the same thing."

About the Writer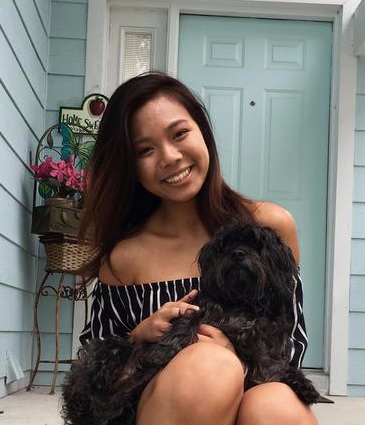 Brittany Zheng, Staff Writer
Brittany Zheng is a senior at Freedom High School. In her free time she enjoys watching Netflix TV shows and napping. She is involved in many clubs at...