Vocal Department Introduces the Singing Games
Hang on for a minute...we're trying to find some more stories you might like.
This school year, Freedom High School's vocal department explored new ways to encourage more students to join chorus or musical theater. Chorus teacher Ms. White invented the Singing Games.
The Singing Games is an incentivized competition among Ms. White's students to recruit new chorus members.
"We took all of the chorus and musical theater classes and we divided everybody into four different teams," Ms. White explained. "Their main goal is to bring people in to sing for me."
The students decided on a superhero theme for their team names: Black Panther, Thor, Wonder Woman and Spiderman.
To make things more interesting, students are also permitted to bring teachers as well as students in to sing for Ms. White.
"They get more points for teachers and administrators, so they're going really overboard with getting the teachers this year," mentioned Ms. White. "But that's a good thing because I think it's been spreading the joy of singing."
Students have expressed their support for the new concept and have high hopes for good results.
"I'm new this year, so it's interesting to see how passionate and competitive all of the students are about it," stated chorus student Yejin Song, 11. "I think it will really help with recruitment."
In the end, the team that racks up the most points will be awarded with a pizza party, which serves as extra motivation to advocate for the vocal department.
"I love it," said chorus student Michael Muñoz, 12. "It supports chorus, which is great because it has always been a big part of my life."

About the Writer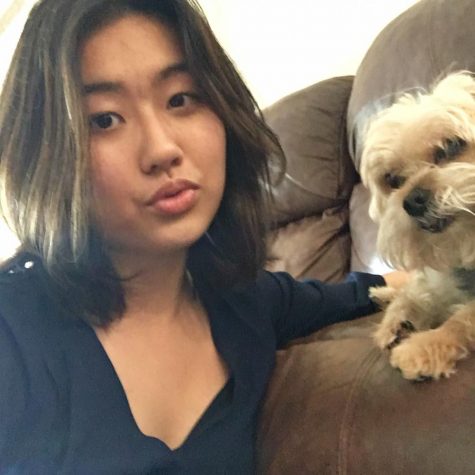 Jamie Hsiao, Staff Writer
Jamie Hsiao is currently a senior at Freedom High School. She was born in Red Bank, New Jersey on October 18, 1999 and moved to Tampa at the age of 6....