Brushing Up for the New School Year
Hang on for a minute...we're trying to find some more stories you might like.
This school year, Freedom High School is redefining senior privilege with its newest feature – customized senior parking spots.
The plan was devised by Senior Class President, Cole Crawford.
"Cole had proposed the idea, knowing that seniors at other schools customized their own parking spots, and he wanted our class to have the same opportunity," said Lauren Doebele, Senior Class Secretary. "As seniors, it's not only a nice privilege to have our own spots, but customization allows them to be personalized to each senior, all while creating a collective uniqueness to our class."
On Saturday the 19th, students gathered at Freedom's student parking lot with buckets and brushes in hand, ready to paint away. The students were focused, paying attention to the minutest details of their individual projects. This, of course, did not stop them from collaborating with others.
There is a story behind each painting, which students who participated are now able to share through a unique platform.
"I really liked the idea when it was first brought up, though I didn't know how many people would be interested! But I'm so glad it worked out and people seem to enjoy collectively doing something. My painting I chose because my favorite colors are blue and yellow together, so I tried to think of something that could encompass them and still have a pattern to it. I got to thinking of mosaic patterns or stained glass, so I freehanded the tape in a geometric pattern and it turned out really well," stated Marigny Duga.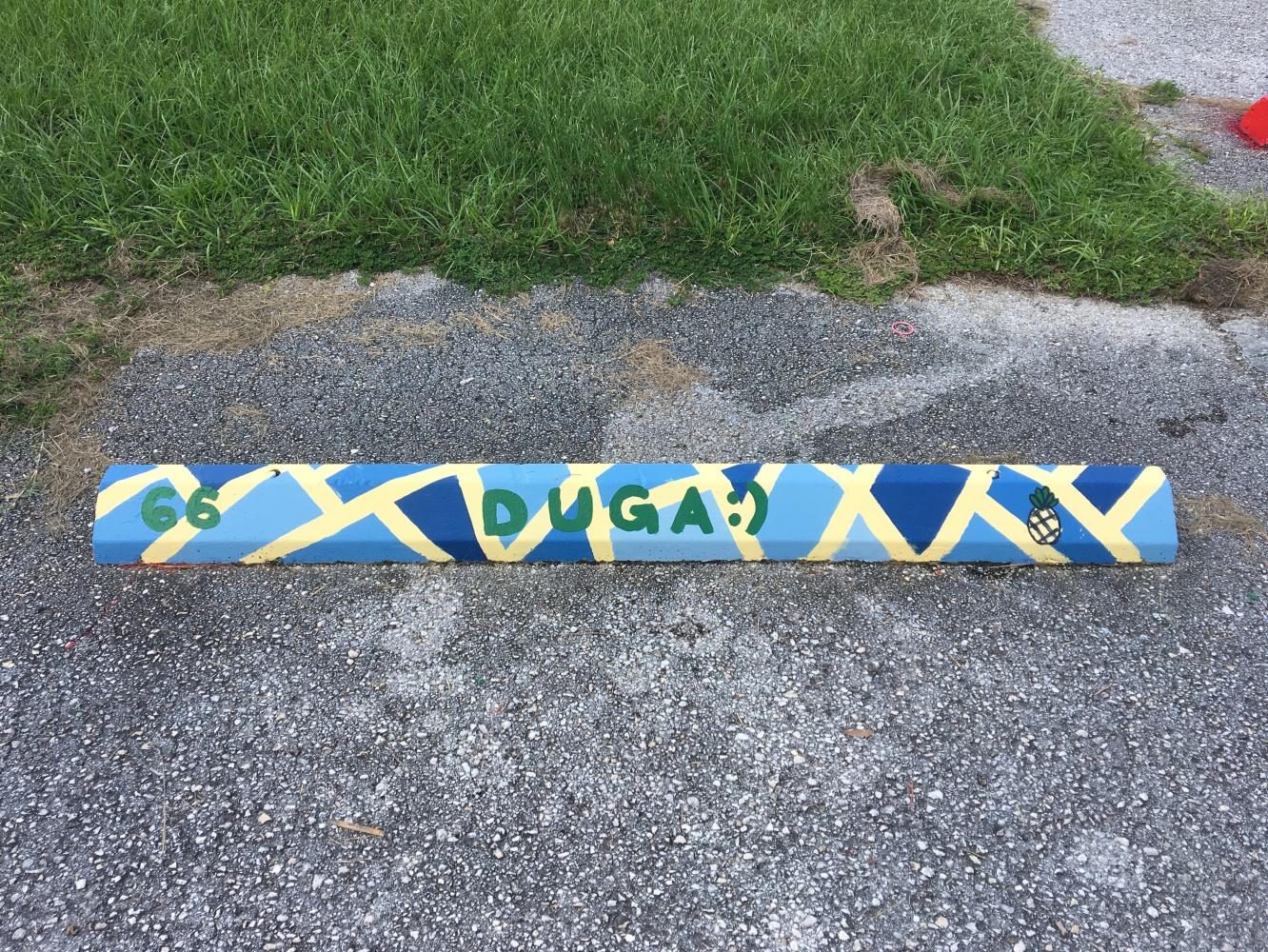 "Initially, when I found out, I immediately started Pinterest-ing ideas, because I wanted to make mine as cute as possible. I wanted to make it funny, but I also wanted it to mean something to me. I've been working at Chipotle for nine months, and something we have to say is 'guac is extra'. My friends would always give me a hard time about it, so since that's what I'm known for, I thought it would be cute and funny on my spot," shared Miranda Berlin.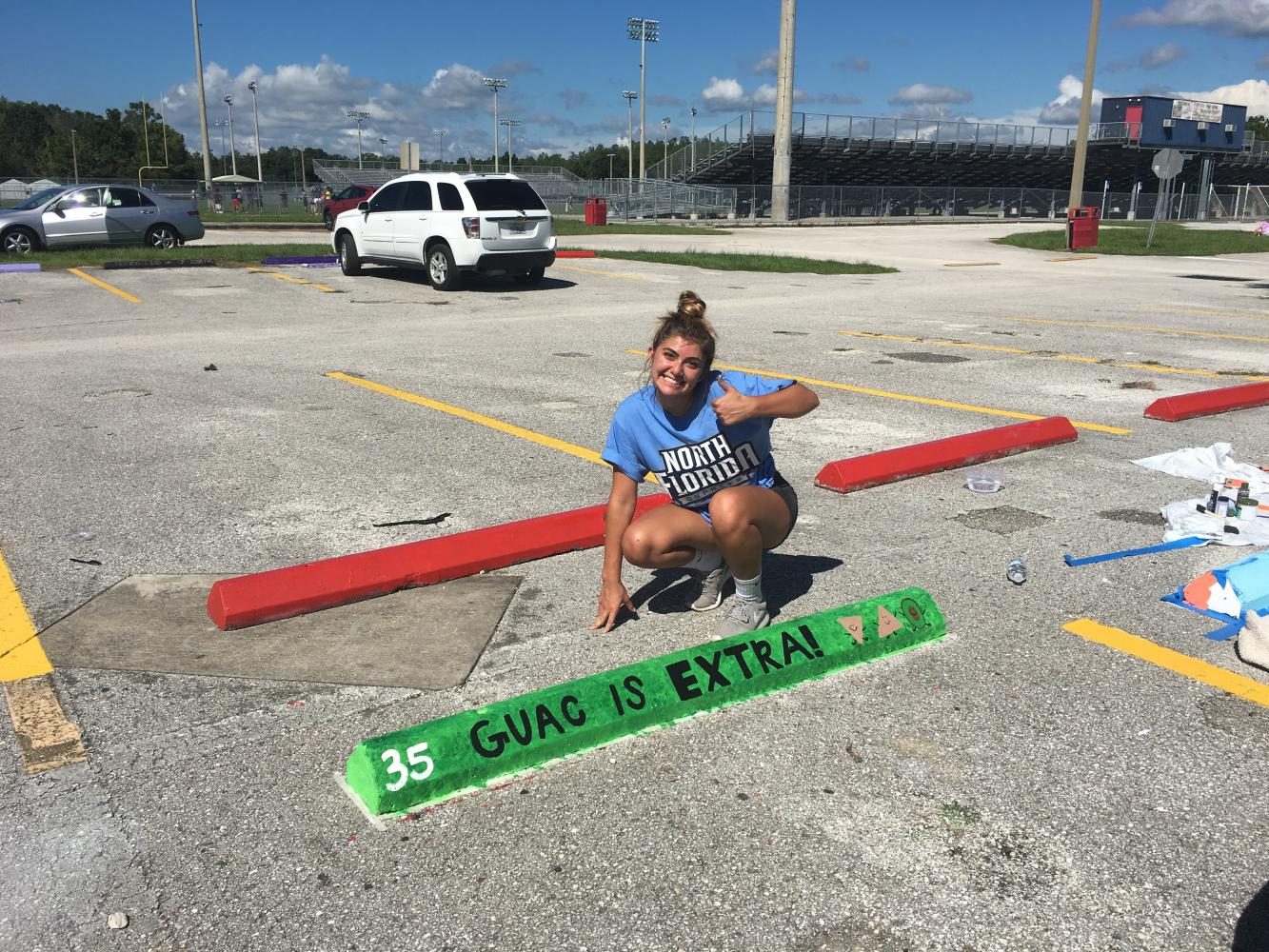 "For my spot, I wanted to represent who I am and what I do at Freedom. Besides taking classes, the activity that has taken up most of my life while at Freedom has been playing on the soccer team for the past four years. So, I decided that I would paint a soccer ball and my jersey number on my spot to represent the fun I've had playing soccer for Freedom over the years," said Matthew Daniello.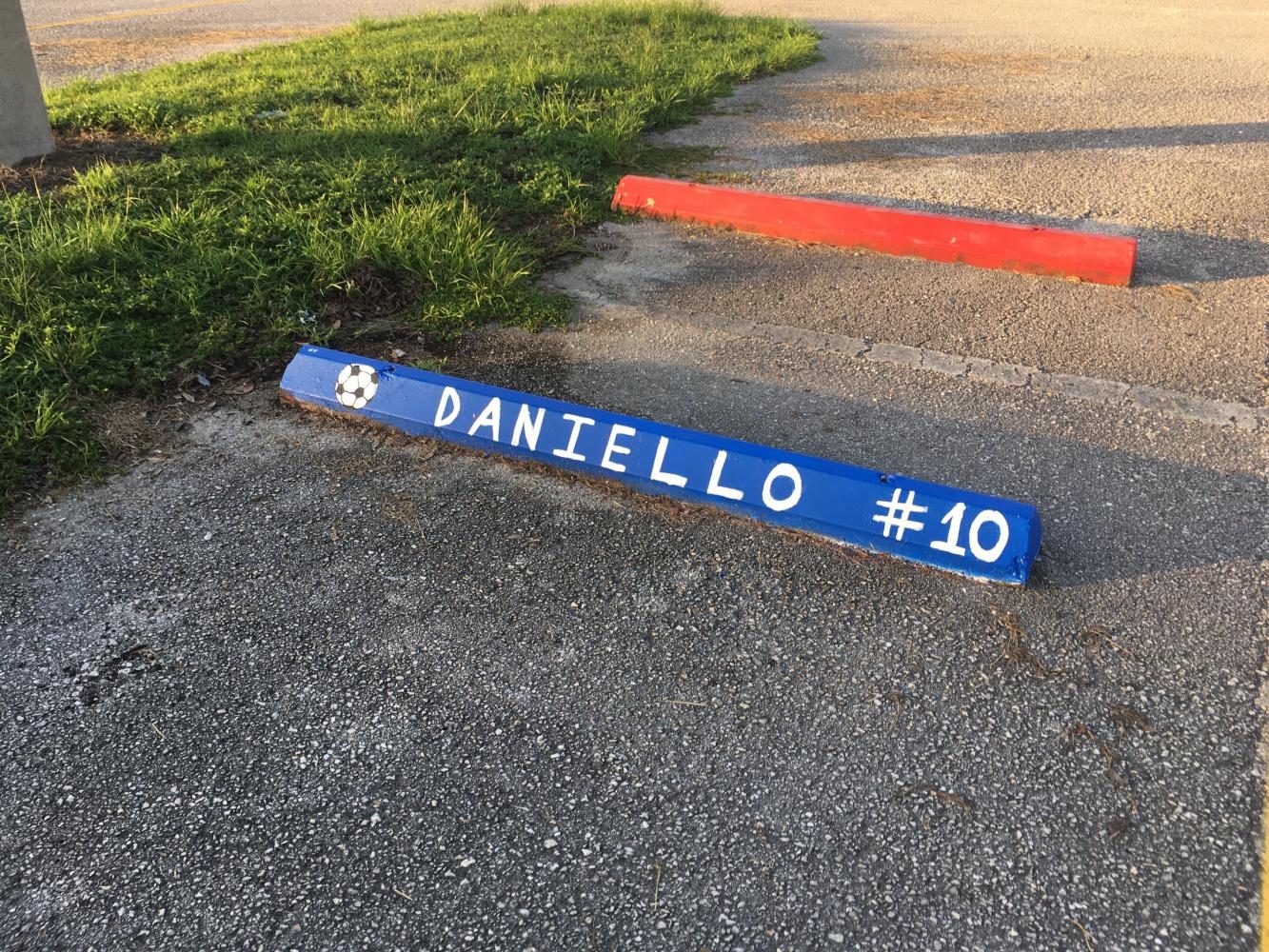 Some seniors went all out, while others stuck to a more minimalist route. Regardless, all of the students have enjoyed creating their masterpieces.
Doebele, who initially didn't plan to paint her parking spot, couldn't resist chiming in.
"A lot of my friends had extra paint that they offered me, and I saw how creative our class' ideas were, so I was inspired to join in on it and paint my own spot too", Doebele explains. "I'm glad I did it, because it was a fun senior experience and I became part of something that our class can be known for."

About the Writer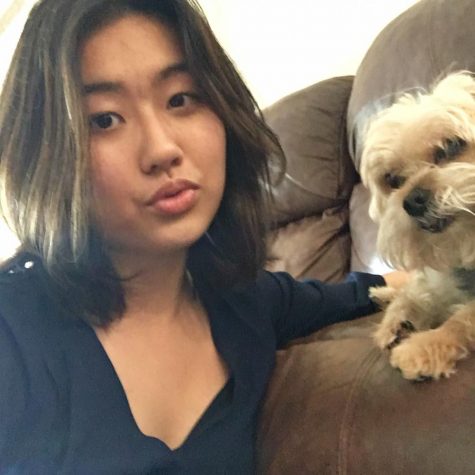 Jamie Hsiao, Staff Writer
Jamie Hsiao is currently a senior at Freedom High School. She was born in Red Bank, New Jersey on October 18, 1999 and moved to Tampa at the age of 6....