Beyonce Out with Controversial Music Video
Hang on for a minute...we're trying to find some more stories you might like.
Beyoncé recently released the music video to her hit song 'Partition' after the audio was only available for purchase. Although the song is a catchy tune, the video has been labeled by many as "fairly NSFW" due to Beyonce's revealing costumes and suggestive dance moves. Many people have argued that because she is widely loved as a pop icon that it is acceptable for her to be parading around in scantily clad outfits, however, seeing as she is also seen as a role model for many people, I find it very daft of her to release such an inappropriate video to the world.
"The day I got engaged was my husband's birthday and I took him to Crazy Horse. I remember thinking 'Damn, these girls are fly.' I just thought that it was the ultimate sexy show, I was like 'I wish I was up there, I wish I could perform that for my man.' So that's exactly what I did for the video." said Beyoncé on the making of the Partition.
The video features the singer dressed in a robe and lingerie fantasizing at the breakfast table about seducing her husband. Throughout her fantasies we see her grinding and dancing in several revealing outfits for her husband off screen. In one scene, the naked silhouette of Beyoncé is writhing on a sofa for Jay-Z. Not only a week after it was released to the public, 'Partition' climbed to the top reaching over 26 million views on both VEVO and YouTube. After the publicity of the video, the song itself moved up to No. 49 on the Streaming Songs chart and NO. 70 on the Hot 100. Several choreographers around the world have been influenced to create dance routines similar to that in the video and the dance craze has been going viral on  YouTube with one of the videos reaching over one million views.
Although the video has been receiving a lot of positive reviews, I feel that the video should not have been released. Aside from the fact that it was previously released as a purchase only video for her self-titled video album, it was not as easily accessible to younger people than it is now. Before February, the only way for a person to listen to any of the music from 'Beyoncé' was to buy the album; it was not available for free listen on Pandora or Spotify. Now that more people can see the explicitness of the video, the younger viewers are able to see it too. Beyoncé is incredibly talented, and has been idolized by most people for years. With so many younger people looking up to her, I feel that releasing a video like that was almost irresponsible for her to do. As a video aimed for her husband, the content is very obscene and should have been kept more private if she had still decided to release it. Even for adults, the video is still NSFW and difficult to view in certain settings so, why release a video for your husband. There should not have to be a "clean" and "explicit" version of a person's video based solely on the videos content. I also feel that more than anything, the video was Beyoncé's stab at trying to be the 'Queen of Pop' again. With the recent styling of female artists such as Miley Cyrus and Lady Gaga, the media has taken a liking to sexual objectification of women's bodies to use this as a way to rank celebrities. The more you show, the more popular you become. After the landslide of views Partition had received, it had bumped Beyonce back to the top of the charts, acting as a huge publicity stunt. Aside from being a "gift to her husband" and a treat to her fans, the video seems mostly like a way to get attention.
As people continue to come out with new music and other forms of entertainment, artists will constantly struggle to try to shock audiences and stay on top. Whether, it is vulgar language, or racy videos, they will always try to gain the attention of their fans to try to make more of an impact. It is completely acceptable for them to express themselves however they deem necessary and to be 'sexy' as it is their own choice. However, when it comes to overly sexual content, I believe that it is not always best to release that kind of material to the world for matters of publicity.

About the Writer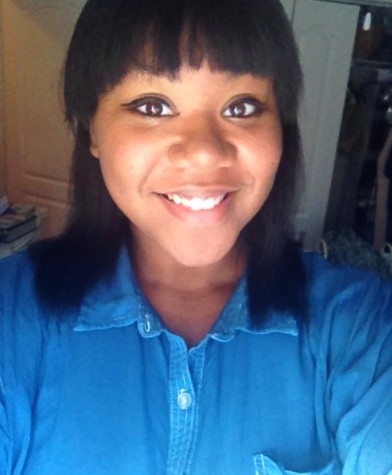 Qeyana Kennedy, Editor-In-Chief
Qeyana Kennedy is a seventeen year old senior at Freedom High School. Qeyana was born on May 7th 1997 in Huntsville, Alabama, however, she moved to Tampa...