Why the NBA play-in tourney was a brilliant idea
What Is the play-in tourney?
First, the NBA play-in tournament is a post-season tournament, but isn't the actual playoffs itself which some might've got mixed up.
Instead it gives teams the opportunity to play in the playoffs, so it's still important to those teams who didn't play well enough to secure a playoff spot in the regular season.
It's also a fairly new format for the playoffs, with it first debuting in the 2019-2020 season with COVID slowing down the season towards playoff time.
How it works
The way the tourney works, it gives teams up to the 10th seed, a chance to make the playoffs, which can be crazy.
First, the actual play-in games are between the 7th and 8th seed, and also between 9th and the 10th seed, and between who lost the 7/8th seed game and who won the 9th/10th seed game, the two winners will play for the 8th seed.
And the final game which rewards a spot as the last seed in the playoffs, is played between both winners of the 7th/8th seed game and the 8th seed game.
Views on the tourney
Of course the tourney came with mixed emotions from fans, all the way to the actual players which would come as no surprise as it can benefit some, while disappointing others.
Dallas Mavericks star Luka Doncic was one of those who didn't like the idea claiming "I don't see the point in that."
Lebron James, who ironically needs to win in the tourney, originally hated the idea saying "whoever came up with that needs to be fired."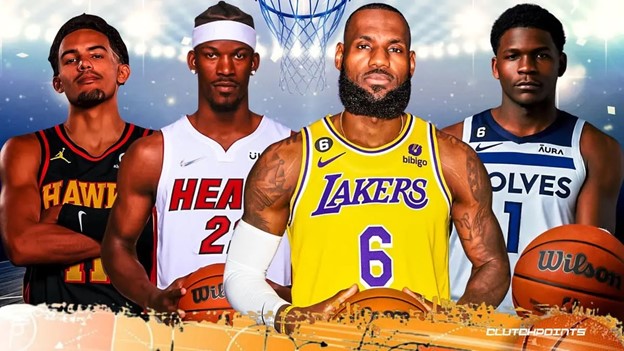 This year's tourney
This year, some teams are eagerly desiring a playoff spot, including the Los Angeles Lakers, The Miami Heat, The Atlanta Hawks, among others.
Currently as I'm writing this, the Hawks have beat the Heat, which means they have advanced to the playoffs as the 7th seed and will face the 2nd seed Boston Celtics in the first round.
It is great to watch and definitely great for the league also as it bring a new excitement for the fans as they wait for the postseason to begin.