The Aftermath of Hurricane Ian
A little bit over a week ago Ian, a category four hurricane, struck southwest Florida displacing thousands of people and causing widespread damage across Florida and the Carolinas.
"My grandpa had evacuated to Virginia because of the incoming hurricane. While he was still away, he got a call from my uncle that a tree had fallen through his house, and he was devastated," Ayiana Hays (9) said.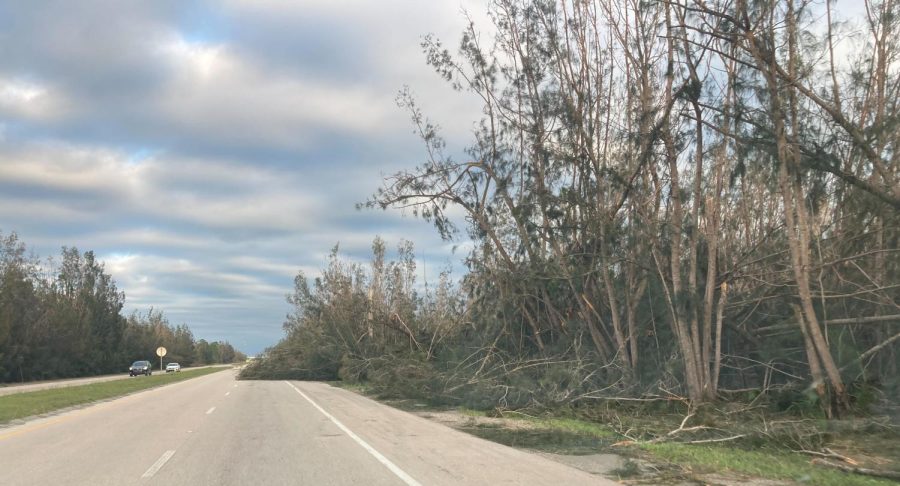 Hurricane Ian was originally projected to make landfall as a category 1 or 2, but once it passed over Cuba and came into the Gulf of Mexico it had more time to collect water and increase in size.
The news reported that a category five storm was going to hit Tampa, but just hours before it would make landfall, it changed course and started moving towards southwest Florida, targeting multi[ple communities including Ft. Myers, Cape Coral, Sanibel Island and Pine Island, just to name a few.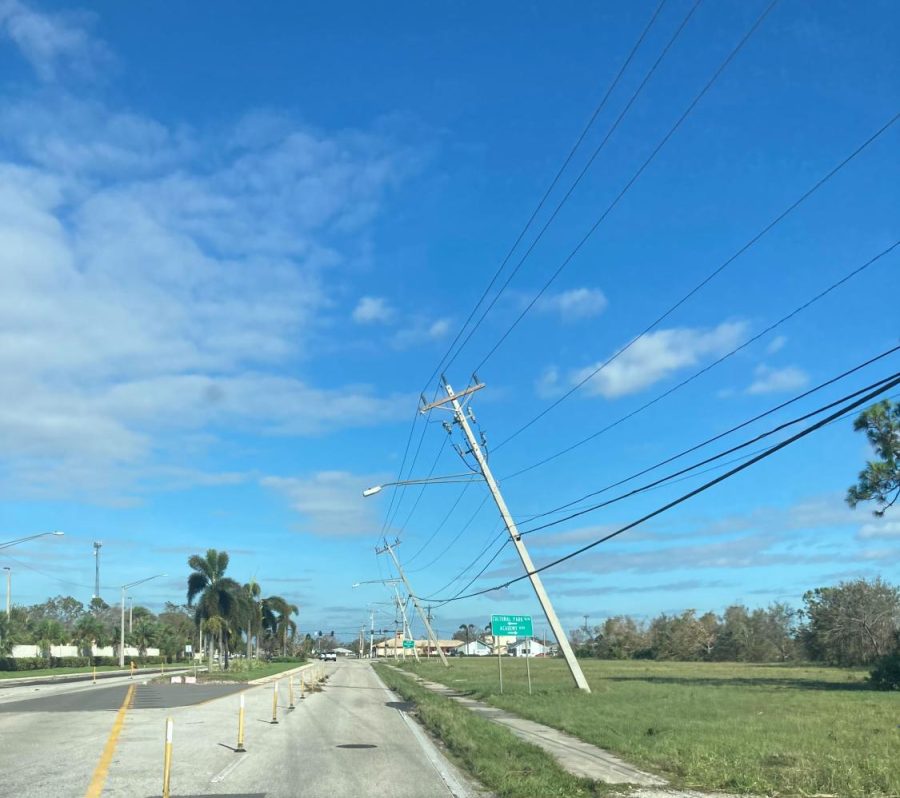 Many people in Fort Myers didn't have time to evacuate with such short notice and had to take refuge in their homes and nearby shelters.
Unfortunately, these circumstances led to a total of around 103 deaths and a few injuries in Fort Myers and surrounding areas.
Ian made landfall with a wind speed of up to 140 miles per hour causing a storm surge of about 18 feet. Homes were destroyed, some were flooded, and others had been completely swept away. The only way in and out of Sanibel Island, the Sanibel Causeway, was destroyed in the storm. The only way in and out of the island was through boat. People all over southwest Florida that survived stood on
rooftops and waded through deep waters in hopes of finding help.



For many people, help arrived after Ian passed, others were not so lucky and waited for days. Rescuers are still searching through piles of rubble for lost people and bodies. The aftermath of the hurricane is leaving all areas that were unaffected thankful that they stayed safe.
"I'm very grateful that my family and friends were safe and that my house was not
hit," Quentin Petite (9) said.