Cooking with Hayden: Breakfast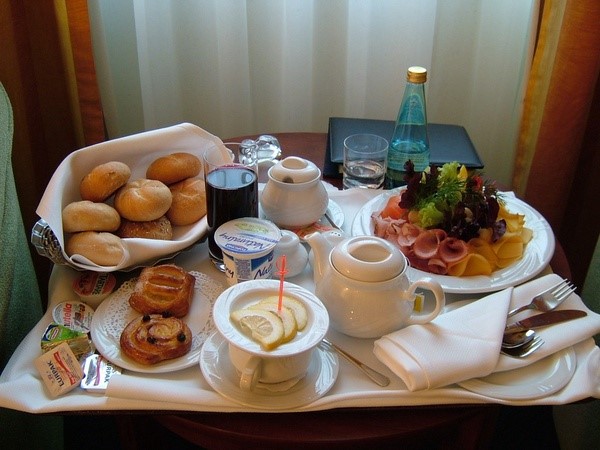 Not only is breakfast the most important meal of the day, it is also the most delicious. There are so many different breakfast meals that are super quick and easy to make. Here's some inspiration for your next breakfast:
French Toast:
All you need for this recipe is milk, eggs, cinnamon, nutmeg, vanilla extract, sugar, butter, and bread. Combine a cup of milk with 2 eggs and mix. Then, add in a teaspoon of cinnamon and a half teaspoon of nutmeg. The spice measurements do not need to be exact, add to your liking. Next, add in a tablespoon of sugar and a half teaspoon of vanilla extract. Dip your bread slices into this mixture and then place in a pan over a flame with some melted butter in it. Cook the bread on each side until it looks done. Then, add your favorite toppings or some syrup and enjoy.
Avocado Toast:
One of my personal favorites, this one is pretty self explanatory. Toast some bread, spread some avocado on your bread, and then add your toppings. I top mine with scrambled eggs, pink Himalayan salt, and everything but the bagel seasoning. It also goes well with bacon, pickled onions, or cherry tomatoes on top. You can customize it to your liking.
Bagel Sandwich:
This one is also kind of self explanatory, but here is how to make, in my opinion, the absolute best bagel sandwich. First, toast your bagel. Then, add butter and cream cheese to both sides. While your bagel is toasting, cook your eggs and bacon (or other choice of meat) however you like. I like to scramble my eggs with cheese, salt, pepper, and garlic powder. Add your cooked eggs and meat to your bagel. To top it off, add sliced avocado and cheese to your bagel.
Sweet or Savory Crepes:
For this recipe you will need milk, sugar, flour, salt, vanilla extract, eggs, and whatever toppings you want in your crepes. For the crepe batter, mix together a cup of flour, a tablespoon of sugar, and a quarter teaspoon of salt. Mix together then add ¾ cup of milk, two eggs, and a splash of vanilla extract. Mix your batter and make sure there are no lumps. Melt butter in a pan and then add some of your batter. Make sure the batter is spread evenly on the pan in a thin layer. Cook for about a minute and then flip and do the same for the other side. When your crepe is done, add your toppings. For a sweet crepe idea add Nutella,, strawberries, and honey. For a savory one, add eggs, bacon bits, and melted cheese.