A successful season for girls LAX
The Freedom Girls Lacrosse team's season is ending, with their final game on Monday, April 12th, at Academy of the Holy Names. Old and new players all agree that this was a great season.
Nirali Patel, 11, plays attack and has been on the team for two years.Patel is one of the few left-handed players on the team. Her favorite part about lacrosse this season is the girls on the team.
"This season was so fun, and it didn't get cut short! I do plan to play next year because for me it's a great time to get healthy and it is just such a fun sport to play in. Next year I would like to see more positivity and encouragement in the things we do well in," Patel said.
Abby Obeid, 10, is a new player and the starting goalie. Obeid runs cross country and track as well as playing lacrosse.
"This has been my first year playing lacrosse and this season was very fun. I would want to play next year; I just want to get better as a goalie in general. My favorite part about lacrosse is how much fun it is and my team," Obeid said.
Lauren Arreola, 11, has been playing lacrosse for two years. The improvements Arreola hopes to see for next year are more team involvement and communication on the field.
"This season was a really great learning experience; I learned more skills after I got the basics down last year. I do plan on staying on the team next year. My favorite part of this year was winning our first game against Alonso, the most memorable moment was everyone screaming with excitement after the game," Arreola said.
Brooke Sullivan, 10, is a first-year player and plays the position of defense and mid field.
"This season went well; we improved a lot as a team and individuals. I plan on playing the next two years I am at Freedom. Next year I hope I get to keep playing mid field and some defense, but I hope to get better at mid field. The team has such a great dynamic, and everyone got along. There were team bondings all the time, and the water balloon practice really brought us together for our last practice."
About the Writer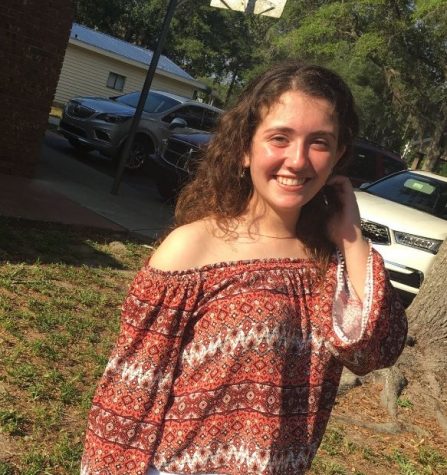 Hayley Scalabrin, Staff Writer
Hayley Scalabrin is a senior at Freedom High and it is her first year on the Revolution staff. She is a captain on Freedom's Lacrosse team and has been...