Getting to Know Camryn Bliss
Not many students can maintain an above average GPA, be one of the best soccer players in the nation, involved in student government and part of the FFA (Future Farmers of America) program. Camryn Bliss, a sophomore here at freedom, who has surpassed the expectations of being a great student athlete, is all of the above.
In school, Bliss has an impressive class load and GPA- at her highest maintaining a 4.43 after taking AP courses. She is also one of the many faces of Freedom's SGA (Student Government Association) program. This means that she helps put together pep rallies, spirit weeks, homecomings, prom, and other fundraisers. She was a part of the sophomore homecoming court this year and ended the night as homecoming royalty.
Bliss is taking AP psych and agriculture communications 3 as electives as well. She is part of FFA and has been for a few years now. In middle school (2017), she served as the chapter sentinel, and was in a food science team that placed 8th in their state competition.
Currently, Bliss is serving as the chapter secretary, and was part of a food science team that placed 6th in state, while also individually placing 3rd out of about 50 competitors. In 2019, she won an owl award, for excellence in service and leadership within her chapter, and recently competed in her first ever Leadership Development event, where she placed first for Extemporaneous Public Speaking at Sub districts. She is now prepping for her speech at districts.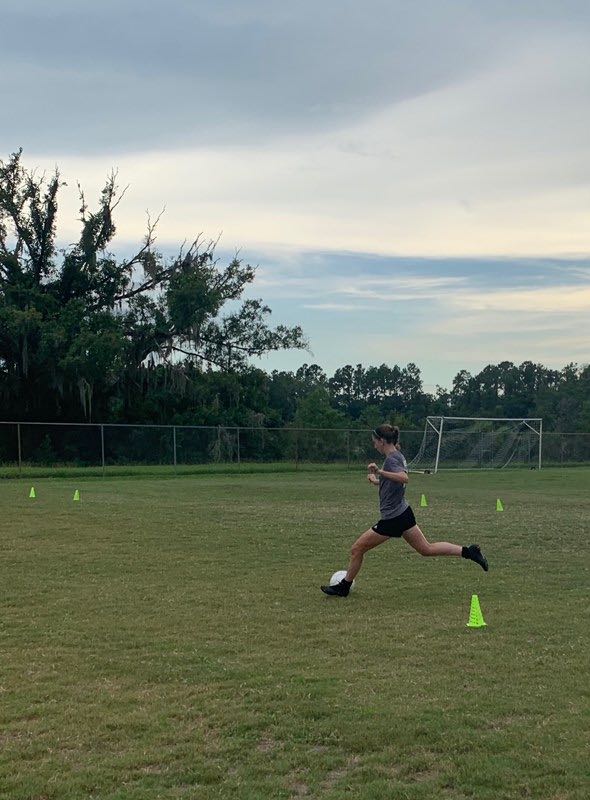 Bliss is also one of the soccer players at Freedom, playing her freshmen and sophomore year, while competing on a club team as well. In her freshman year, for Freedom games alone, she ended with 21 assists and 19 goals, and was ultimately named MVP of the season. She also plays for the club team Tampa Bay United U16 (under 16) ECNL (Elite Clubs National League, one of the highest levels of club soccer in the nation). Before joining this club, she spent 6 years in the US Youth National Team Training Pool before aging out of it. In 2017, she was chosen to go to a US soccer camp in Greer, South Carolina to train with the best 24 players out of 12 states. In 2018, she was also selected for a player development program in Georgia. In total, soccer has taken her to 10 different states to play in competitions.
Success has come in many forms to Bliss, and it's not an easy path to take. "It's really hard, and it takes a lot of dedication and work, but it's worth every second of it."