Monster Jam Triple Threat comes to Tampa!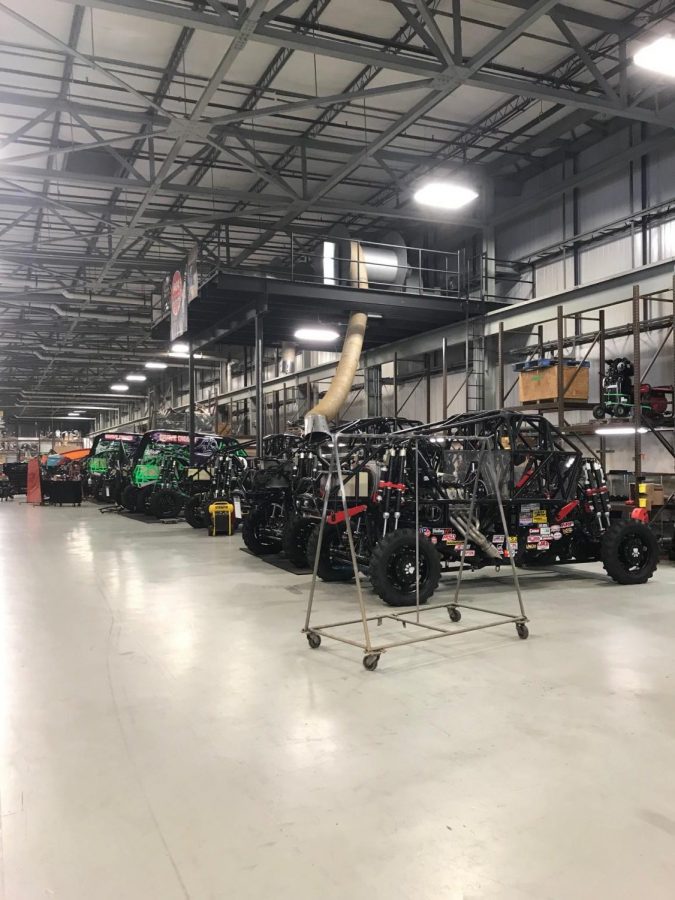 Katie Matthews, Sofia Rao, Michaela McGruder, Staff Writer
August 22, 2019
"We do everything big here at Monster Jam," Eric Malta, the event marketing and sales manager at Feld Entertainment, said.
Monster Jam consists of trucks weighing over 12,000 pounds, standing over 10 feet tall competing in multiple events ranging from racing to donuts to a freestyle competition where the drivers perform stunts and tricks over a designated time.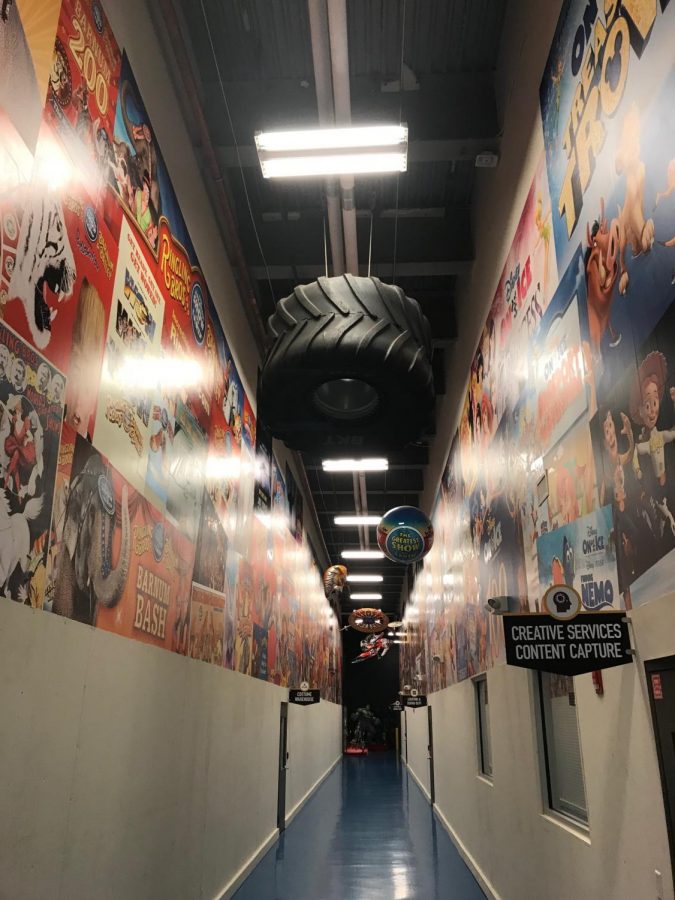 Feld Entertainment owns Monster Jam, along with Disney On Ice, Monster Energy Supercross, Disney Live, Marvel Universe Live and will unveil Jurassic World Live Tour later in 2019. Feld Entertainment will host productions in front of more than 30 million people, in 75 countries across six continents this year.
"There is a lot of preparation that goes into each and every one of our shows," Malta explained. "All of our drivers are well rehearsed and safe."
Every driver is required to attend Monster Jam University, a school that was created to teach everything one needs to know to become a monster truck driver. The drivers also learn how to drive ATV's and Speedsters, which are a part of the Monster Jam Triple Threat Arena Tour.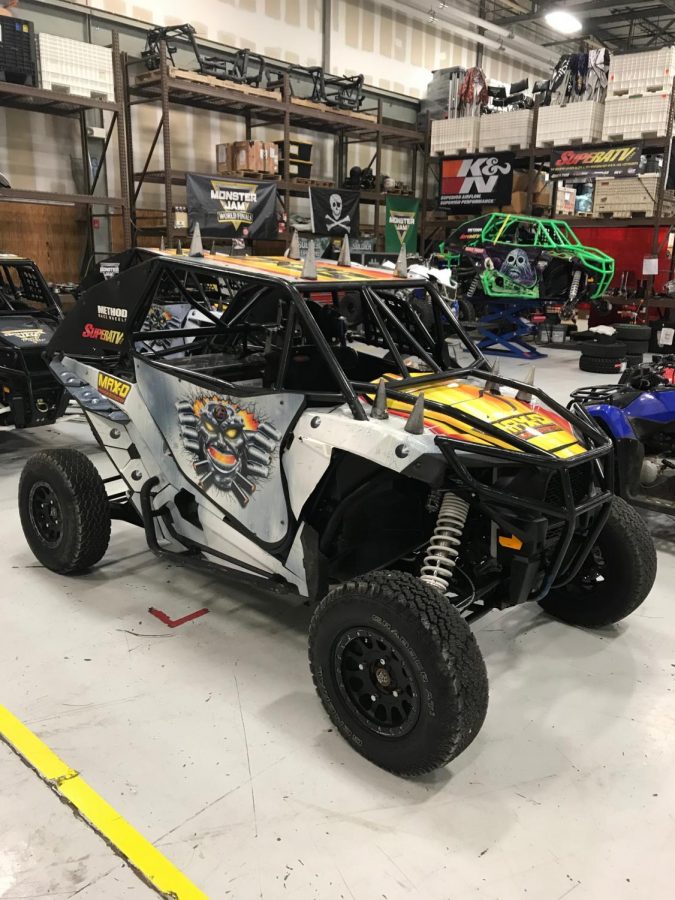 Monster Jam owns upward of 50 different Monster Jam trucks. All of the trucks are virtually similar – the only difference being the body designs, which are regularly updated. Some of the more popular trucks include El Toro Loco, Megalodon, Whiplash, and Zombie.
"Our original and most well known monster truck is Grave Digger," Malta said.
Grave Digger is the only truck owned by Monster Jam that is still hand-painted. The other trucks all use a wrap to highlight their designs.
"I've been working on this truck (Grave Digger) for almost 22 years and I have painted it over 450 times," artist Jim McShea said. It takes him approximately 35 hours to complete the two sides of the truck.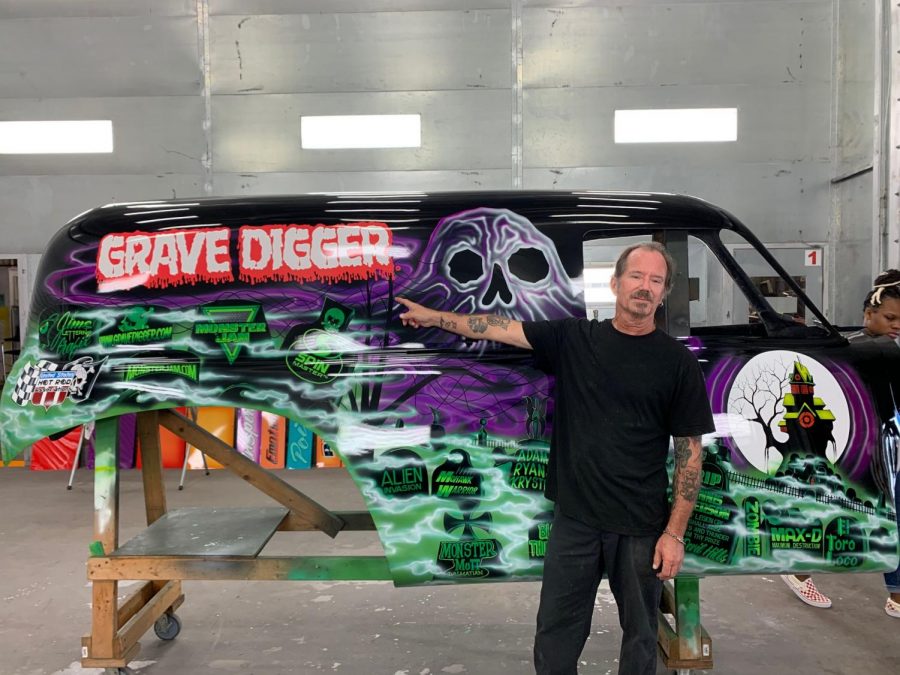 McShea does not only work for Monster Jam, but he is also a fan of the sport.
"I went to the first world finals," said McShea, "and to see it grow it blows me away."
Although Monster Jam has stayed consistent with their original values throughout these past 25 years, they continue to adapt to changing times. Feld Entertainment has branched out to social media, became more family friendly and include new trucks each year. Feld primarily promotes its brand through television, radio and now social media.
In April of 2019, Monster Jam held its first events on the continent of Africa. They hosted three shows in Durban, Cape Town and Johannesburg, South Africa.
Although Monster Jam has grown internationally, their shows in the United States are still a focus of the company and in Tampa there are four shows a year. There are two shows at Raymond James Stadium – one in January and another in February. This weekend Monster Jam is hosting two shows at Amalie Arena as a part of the Triple Threat series. The shows are at 1pm and 7pm on Saturday.