Ms. Brant's Playlist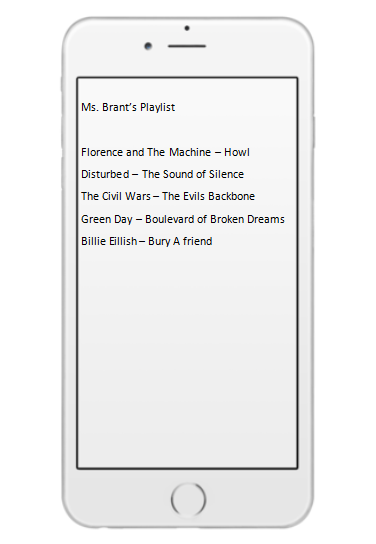 Ms.Brant is an English Honors 4 and AP Literature teacher at Freedom High School. Her favorite activities include reading and traveling. During her junior year of high school while at FHS, she went to Australia and New Zealand. Last summer, Brant traveled to Europe and drove between Germany, Austria, Switzerland Italy and France.
Aside from traveling, Brant has a passion for music.
"I grew up with a mother who majored in Music, she had a pretty big influence on what I listen to. There's always been a strong focus on vocals, what lyrics mean and how they interact."
Her favorite genre is alternative rock and the least is heavy metal.
"If I can't understand what you're saying, and it gives me a headache? No."