Outstanding Orchestra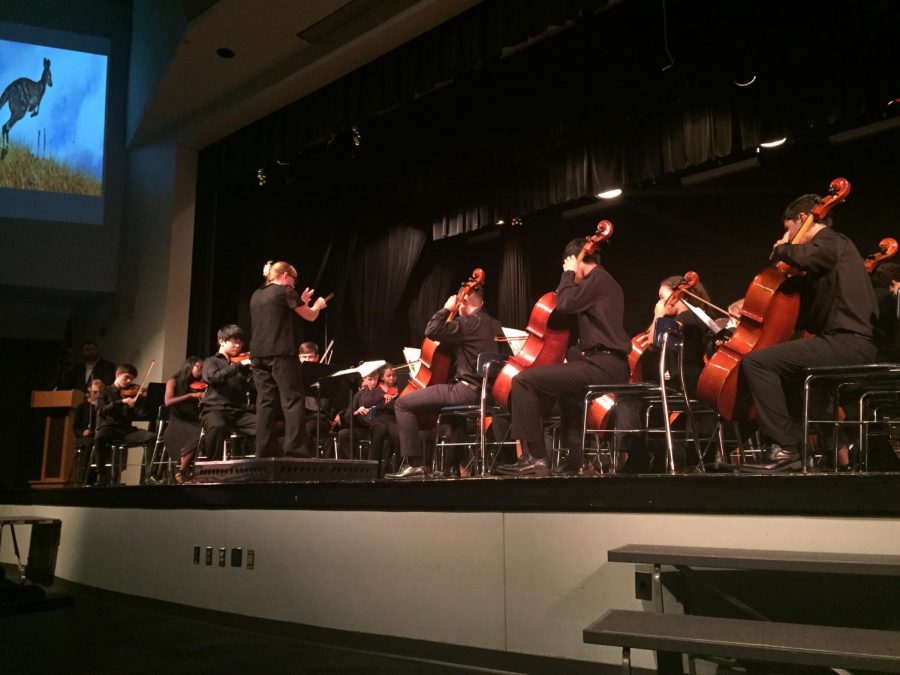 Freedom High School's orchestra hosted a concert last Thursday at 7pm in the auditorium. The students played a piece called "Carnival of the Animals," by Camille Saint-Saens.  
"I feel prepared," Oriana Salazar, 9 said. "The piece is different and it's something fun you don't get to do every day. I play cello, and I've been playing for a few years, so you got to love it." 
The piece by Saint- Saens is unique for many reasons.  
"He wrote it more or less as a joke to share with his friends. There are many short movements to the piece that musically depict animals such as lions, elephants, mules, etc," Lorelei Weimar, orchestra director said. "The piece is accompanied by a humorous poem written by Ogten Nash."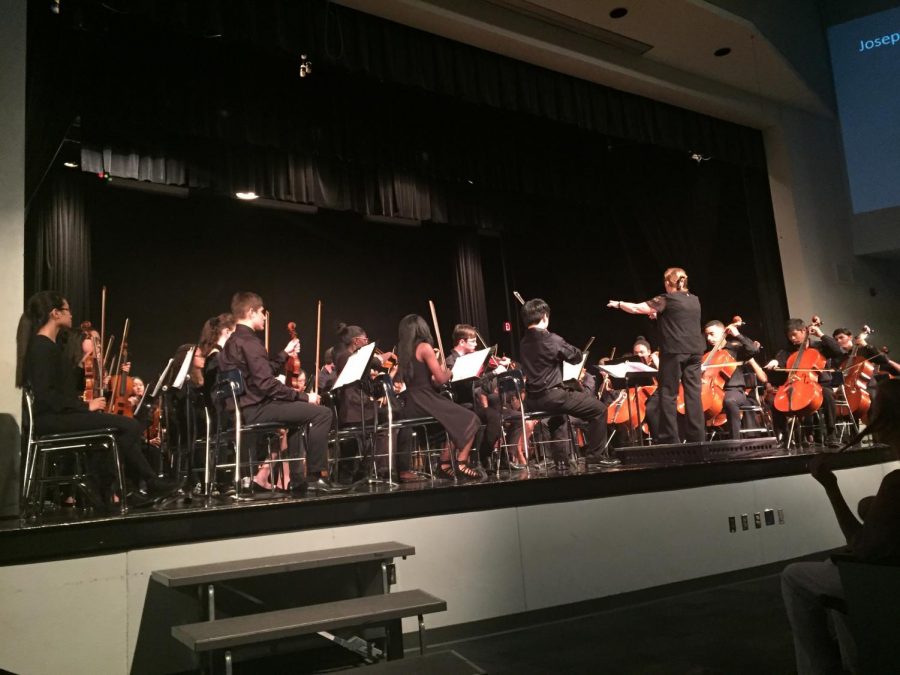 The performance is not just by high school orchestra students either. 
"Eighth graders at Liberty play some movements with us and a combined group performs it also on Friday at Busch Gardens. We also have a flute player, a xylophone, and bells, or glockenspiels." Weimar continues. "We'll also be featuring some artwork some Mr. Fintel's students."
About the Writer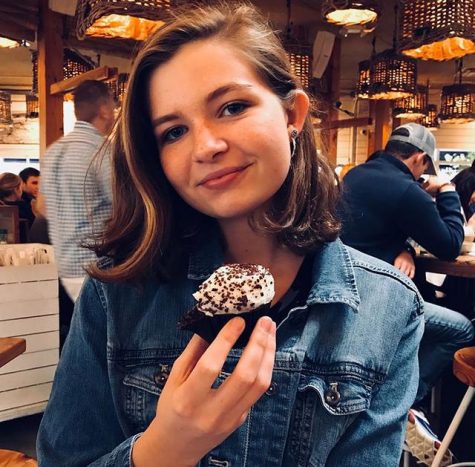 Josie Clark, Staff Writer
Josie Clark is a junior at Freedom High School. She is originally from Washington DC, but grew up in Tampa, Florida. She is captain of the Freedom varsity...