Freedom's three-headed quarterback monster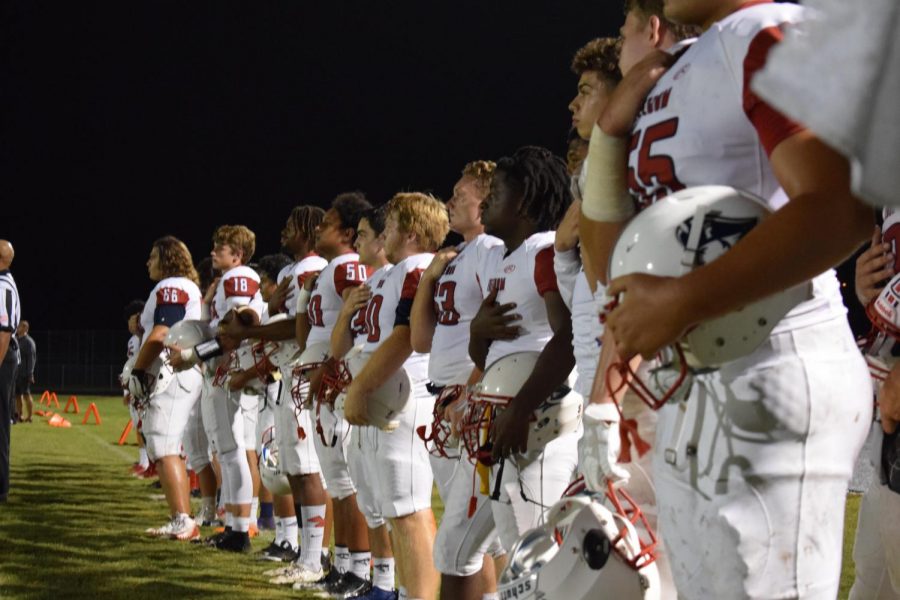 Katherine Matthews, Staff Writer
September 26, 2018
Freedom High School's football team is has a dilemma.
Who should be the starting quarterback?
There are at least three players in consideration and the coaches have different opinions on who has the capability and initiative to play this position.
Quarterback coach Spencer Hensel, is one of the main voices in this conflict. The key factors that he is looking for are consistency, leadership, and football IQ among the players.
"I am really looking for what the players can do," said Hensel, "and what they're willing to do."
One of the candidates, Mason Edwards, 11, enjoys playing quarterback because he "can make my own decisions," and also that he is "in control of the game," although it is stressful because of the importance that comes with being the QB.
Jayland Desue ,12, also thinks he is a good option for quarterback.
"I've been on Freedom's team since freshmen year and I know how to run the offense."
Desue also explained playing quarterback is his favorite position because he "gets to play both sides of the ball."
Reshae Solomon, 12, is another one of the players who has taken snaps at quarterback for the Patriots.
"The coaches are playing to our strengths and putting us in games where we best prepared."
Solomon knows that one of his main weaknesses playing quarterback is that he can't see over the line.
Despite the troubles on offense and at the quarterback position, Coach Hensel is keeping a positive outlook about the situation.
"I am very optimistic about this season."