A Day of Silence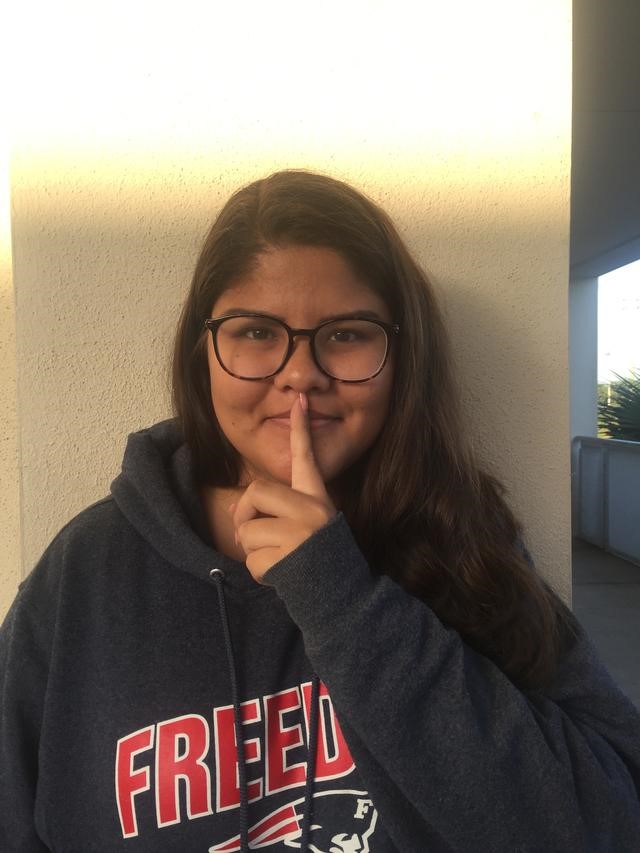 On April 27, 2018, students will have the power to lead a national movement that will teach the importance of respect and acceptance of all people. GLSEN's Day of Silence is an event where individuals take a vow of silence to highlight the censoring and erasure of LGBTQ people in school.
GLSEN stands for the Gay, Lesbian & Straight Education Network that works to ensure that there are safe schools across the nation. GLSEN became the official organization for the Day of Silence in 2001 after it grew into an immense, nonviolent protest.
Freedom High School's Gay Straight Alliance club will be pushing for this movement in order for students to understand the struggles members of the LGBTQ face and recognize those that ended their lives due to consistent bullying and ignorance.
Mrs. Viera, Freedom's ESE teacher and Gay Straight Alliance sponsor, is making sure her club participants advertise a plan into action.
Viera stated, "We are all human beings that are unique in our own way and this movement will show support for those that aren't treated like people because of their sexuality."
Members of the Gay Straight Alliance are concerned about the participation of all students at Freedom High School and feel that certain people may not understand the protest's importance and might ruin the choice that others make to be silent.
Brenda Sierra, 12, claimed, "I hope that the word gets out there and people will actually take the day seriously because it's important to me and so many other members of the Gay Straight Alliance."
According to the GLSEN, The Day of Silence has reached students in all 50 states and the District of Columbia, as well as those as far away as New Zealand, Singapore, and Russia. More than 10,000 students register their Day of Silence participation with GLSEN every year. And public figures such as Laverne Cox, Jim Parsons, and RuPaul have shown their support on social media as well.
On the Day of Silence students will be asked to not say a word during passing periods. During class and lunch everyone will be allowed to speak again, but it's important to remember that the protest is meant to show respect for current LGBTQ students and those that ended their lives.
Flyers and posters created by club members will be spread throughout school and a table with more information will be set up during lunch a week before the protest.
Viera concluded, "We have so many students who are LGBTQ and they deserve to feel safe and comfortable in the school environment."
About the Writer
Genevieve Clark, Staff Writer
Genevieve Clark is a senior at Freedom High School. She has been on the Freedom swim team for four years and is now a captain. Genevieve participates at...