FHS Tennis Players From Around the World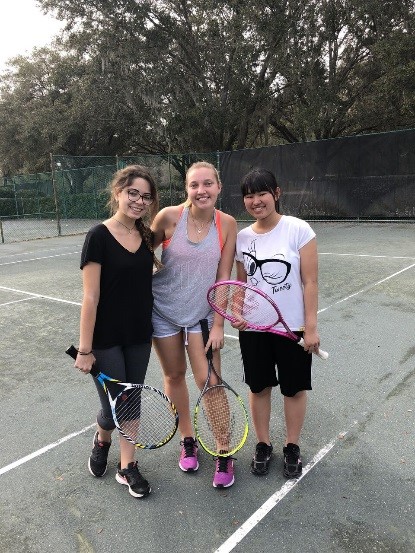 Hang on for a minute...we're trying to find some more stories you might like.
The Freedom girls' tennis team welcomed six new players this season. Coincidentally, three are in the foreign exchange program at Freedom.
Judith Fenski, 11, Yuria Kishi, 11, and Maria Briceno, 11, are all attending Freedom this year from across the globe. These three, along with two other students on campus, are staying in Tampa for ten months before returning to their home countries.
Fenski, who is here from Germany, tried out for tennis in an effort to become more involved on campus. "I wanted to meet more people and I've always wanted to play tennis, so I thought this sounded like a lot of fun. I never realized how hot it got here, though. That's something I'm still getting used to."
With the season beginning, the girls are working hard in an effort to learn the rules and nail down techniques.
"I played badminton in Japan, and tennis is similar. It's fun learning a new sport," Kishi explained.
The girls have fit right into the family atmosphere of the team, and are learning a lot about each other and the different cultures they come from.
Starter Mckenna Thomas, 9, says, "It's really interesting to talk about where everyone comes from. I never realized how different schools are around the world."
While the new players are still working on the basics daily along with juggling a full schedule's worth of material, Briceno, from Spain, is keeping a positive attitude.
"Tennis is a lot harder than I thought it would be, but having each other during practice makes it enjoyable. I can tell I'm getting better every day."
The team won its first match last Wednesday, and plans on having an impressive season.
Said Coach Simmard, the girls' tennis coach, "The team has grown a lot this season, it's been fun to work with new players. We all get along really well, and I think our diversity has made the team better."
About the Writer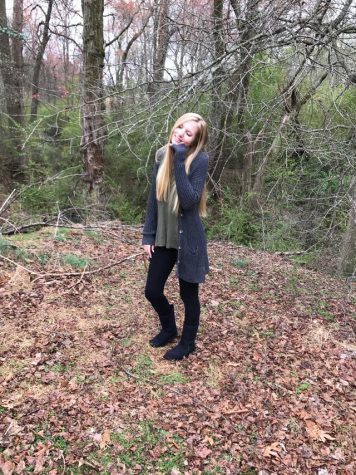 Anna Lamlein, Staff Writer
This is Anna's second year on the Revolution staff. She is a senior and plans on attending University of Central Florida next year. Anna was born and...