Elois Hannah: Sisterhood
Hang on for a minute...we're trying to find some more stories you might like.
Unlike many students, Junior Elois Hannah has started her own non-profit organization for young females of color. The mission is to provide them with academic and moral support that they may not receive at school or at home.
"I want to create a sisterhood for girls to have a safe space where they can openly discuss what's going on in their world and the issues they face being young girls of color in today's world," stated Hannah. "I would also like to give students tools they need to achieve academic success."
This personal project has been in the works for about a year. At this moment, her non-profit has no name.
"The name is the only thing I haven't decided on. I've changed it nine times!" noted Hannah.
Her middle school experiences inspired her to create a safe haven for minorities to be able to receive guidance, as well as motivate and elevate each other.
"I am passionate about this organization because when I was in middle school, I went to a predominantly white school where I didn't encounter other girls who looked or walked through life like me," stated Hannah.
She believes that her organization will impact people of all colors. By coming together and getting the support that they need, they longer feel isolated as minorities.
In the future, Hannah would like to continue to grow her organization and make helping young girls of color her career.
She said, "I would love to work with the young women of Freedom High School."
"We would meet on the weekends because I know many people are occupied with after school activities or extracurricular. I would probably alternate between Saturdays and Sundays because I know some people have religious practices," said Hannah.
"My mother has offered us an office space we can go to or for the students at Freedom, we could go the library or somewhere close," she noted.
Students can contact her through email, [email protected], or text (813)-546-2488 to set up a group.
"This organization will definitely be a part of my life forever," remarked Hannah.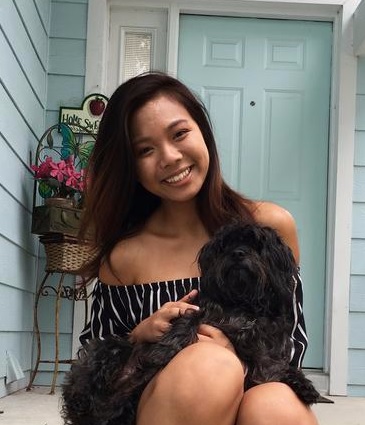 Brittany Zheng, Staff Writer
Brittany Zheng is a senior at Freedom High School. In her free time she enjoys watching Netflix TV shows and napping. She is involved in many clubs at...