Reviewing Maze Runner: The Death Cure
Hang on for a minute...we're trying to find some more stories you might like.
The Maze Runner series returns with its epic final installment Maze Runner: The Death Cure, directed by Wes Ball. Thomas and the gang are back and are ready to take their biggest challenge yet. Since this is the last movie in the saga, the fans of the series are extremely excited.
"I loved the last two movies, so I'm really excited for Death Cure and Dylan O'Brien," said Luz Hernandez, 11.
Dylan O'Brien returns to his role as Thomas, the young hero of the series, along with Ki Hong Lee and Thomas Brodie-Sangster. Dylan's performance in death cure tops his previous ones in The Maze Runner and Maze Runner: The Scorch Trials.
The movie was great overall with little problems here and there, but it was enjoyable to watch and a great way to end the Maze Runner series.
It was filled to the brim with action and special effects, though the plot took a hit because of it. It did leave some story elements from the books out of the movies, but that happens with most book to movie adaptations.
It was well received by most critics getting an average score on most sites. It was also able to make $108.10 million beating Jumanji: Welcome to the Jungle in the box office.
With a runtime of 2 hours, 22 minutes it can become a hassle to keep your focus on the movie, but the action scenes like the train scene can definitely keep one's attention.
If you are a diehard fan of the series then this movie is a must see, but if you just like action packed movies, Maze Runner: The Death Cure is a hit or miss depending on who you are.
"It was a good movie, but I still think the book is way better and more story focused than the movie," said Christine Baptiste, 10.

About the Writer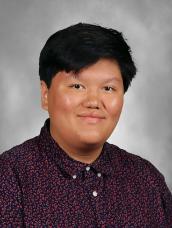 Kevin Le, Staff Writer
Kevin Le is a junior at Freedom High School. He was born in Tampa, Florida on October 9, 2001. It's currently his second year being a part the newspaper...