The Best Asian Restaurants in Tampa
Hang on for a minute...we're trying to find some more stories you might like.
Tampa is a city rich with cultural cuisine. Asian foods, in particular, bring an endless amount of delicacies to the table, and are waiting to be explored. For students looking to expand their palettes, I have compiled a list of notable Asian restaurants located in, or around, the New Tampa area.
Dosunco Ramen
If you are looking for authentic Japanese ramen, stop by Dosunco Ramen. The menu is simple, composed of typical Japanese noodles. Ramen lovers can chose between the classic miso and shoyu flavors, and there is also a vegetable ramen offered for a vegan or vegetarian option. After your meal, don't forget to try the mochi ice cream – a staple Japanese treat.
3310 W Kennedy Blvd, Tampa, FL 33609
Noodle Thai
This small hole-in-the wall restaurant was one of my favorite Thai restaurants growing up. They offer a variety of classic Thai dishes, which are made using the most traditional Thai ingredients. The friendly staff and tasty food makes for a warm and pleasant atmosphere. This is great restaurant to visit if you are looking for a quick, bona fide Thai meal. Their most popular dishes include Pad Thai and Phat Si-io, both noodle dishes native to Thailand.
2602 E Fletcher Ave # 105, Tampa, FL 33612
Simply Pho
If you are searching for some tasty Vietnamese food, start by visiting Simply Pho. This restaurant offers a wide selection of Vietnamese-styled dishes from noodle soup to broken rice. With so many ingredients, you are allowed to customize your order to match your tastes. Aside from the main course, the restaurant also serves an array of traditional Asian drinks, such as plum juice, soy milk, and lychee juice. If you are a coffee buff, don't their Vietnamese espresso with condensed milk.
13149 N Dale Mabry Hwy F, Tampa, FL 33618
Ginza
Ginza is contemporary Japanese restaurant that serves a large selection of foods. Their sushi and sashimi bar includes endless of seafood options, and is sure to fulfill your sushi cravings. Additionally, there is a variety of entrees, including teriyaki or hibachi served with rice. The restaurant also provides its customers with an "all you can eat" option, where they can order as many smaller portioned meals from the menu for a set price. If you find yourself with an empty stomach and are looking to indulge in all the Japanese food you can get, then this option is definitely recommended.
6417 E County Line Rd #104, Tampa, FL 33647
One Family
This charming family-owned restaurant is home to my favorite Korean food of all time. There are so many delectable dishes to choose from at One Family, so be prepared to explore your options. On a colder day, I usually find myself enjoying a soft tofu stew. On hotter days, I like to go for Korean barbeque, which is what they are known for, after all. From Bulgogi to Galbi, this restaurant is a paradise for meat lovers.
 7030 W Hillsborough Ave, Tampa, FL 33634

About the Writer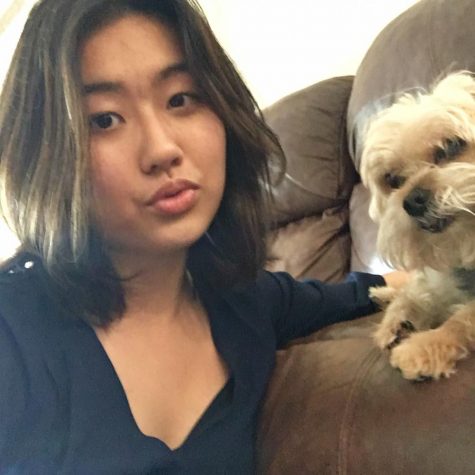 Jamie Hsiao, Staff Writer
Jamie Hsiao is currently a senior at Freedom High School. She was born in Red Bank, New Jersey on October 18, 1999 and moved to Tampa at the age of 6....