Teacher Shortage Taking its Toll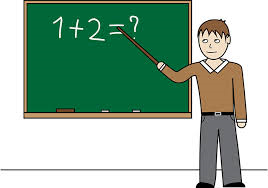 "I'm not going to be here tomorrow," words spoken by a teacher that can either be the best or worst thing those students have heard. No one really minds the occasional missed day by an instructor, but a troubling trend has risen in schools throughout the system, long-term absences by teachers.
Maria Farrell, a popular long-term substitute at Freedom High School, has been filling open positions for years, but has been quite busy since the beginning of this school year. Her first assignment was to cover for a Biology teacher who quit days before the beginning of the year and is now covering AP Lang classes as that teacher has taken medical leave.
"Substitute teachers are there to bridge the gap when the teacher is gone and make sure there is stability in the classroom," Farrell said.
When a teacher is scheduled to take time off, whether it be a single day or multiple, it runs through a computer system that notifies substitute teachers in the area. The Hillsborough County School District used to maintain the system themselves, but outsourced to a company called Kelly Services a few years ago.
"I log in [to Kelly Services] and it lists the open positions that have been submitted. They are sorted in a list and I am able to sort through them and select a spot I would like," Farrell said.
This system works well when teachers are out for short periods of time, but longer durations can get a little difficult.
"When a teacher is going to be out for a long time, they should really ensure that we are getting someone who knows what they're doing when it comes to the curriculum," FHS student Nick Mitchell said.
When a teacher posts a long-term job, the post goes onto Kelly Services where it can be seen by the numerous substitutes registered with the district. In order to be registered with Kelly Services, substitutes must take a course to get their certification.
"We [substitute teachers] are required to take a 3-day course in a classroom in order to get our certification to serve in schools," Farrell said.
However, according to Mrs. Farrell the course did not cover educational items, it was more of an administrative class. Also unfortunate for students, having a background in a particular subject is not required. In Florida, substitute teachers are only required to have a high school diploma or equivalent.
While Mrs. Farrell does a great job at filling open positions in the long-term, even she admits that it is difficult when she is covering a class she has no background in.
"Right now I am covering Ms. Diaz's AP Lang classes, last year I covered Mrs. G's Chemistry classes, and I covered Biology classes as well this year. It's very hard to teach the students when I am not familiar with the curriculum, but I try my hardest," Farrell said.
While it is easy to say that the school district should just require subs to be proficient in multiple areas, it is just not that simple. This is just a byproduct of a larger problem: teacher shortages.
Just up Bruce B. Downs from Freedom is Wiregrass Ranch High School, who have made the news recently about staff shortages. The school's principal, Robyn White, returned to the classroom to replace a teacher that resigned in the middle of the year. White, who hadn't taught in a classroom for twenty years, was forced to return as the ex-teacher was the only one who taught statistics.
"I would be very uncomfortable hiring somebody with an elementary background or a social studies background for a math job," said White, who taught math 19 years before becoming a school administrator. "They're not going to be what's best for my students. . . . I'm not going to settle."
Wiregrass is not alone; analysis by the Tampa Bay Times found at least seven high schools within 45-minutes that were also short on teachers. So what is the solution?
"Unlike the end of the school year, trying to fill a position in the middle of the semester is quite difficult," White said. "Most qualified teachers already have jobs and that puts us all in a tough position."
The sad fact is that there are no answers or easy solutions to this problem. The only hope is that administrators, teachers, and the school board work together to ensure that students are receiving the highest level of education possible.
View Comments(1)
About the Contributor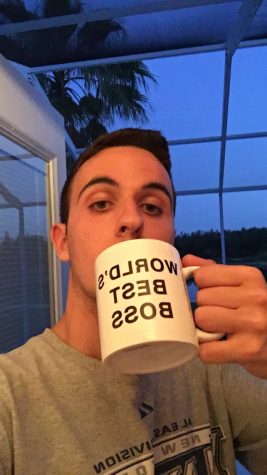 Tommy Capobianco, Editor-in-Chief
Tommy Capobianco was born in White Plains, New York, but currently resides in Tampa, Florida. Tommy is a senior at Freedom High School and this is his second year...