The Future of the NFL Debut at the Draft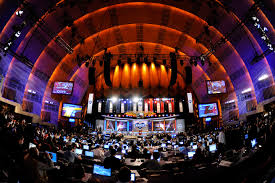 With the first overall pick of the 2015 NFL Draft, the Tampa Bay Buccaneers selected 2013 Heisman Trophy Winner Jameis Winston out of Florida State University. Winston is not only a stud on the football field, but also on the baseball diamond, starring as a relief pitcher for the Florida State baseball team. His baseball career has come to an end however, as a condition of his contract with the Buccaneers prohibits him from playing baseball.
With the second pick of the NFL Draft, the Tennessee Titans selected 2014 Heisman Trophy Winner Marcus Mariota out of the University of Oregon. He went to the first college football playoffs National Championship and he had record breaking stats during his short tenure at the University of Oregon. It was a subject of great disagreement among analysts whether Mariota or Winston is the better quarterback.
Some question whether Mariota will fit into Titans' coach Ken Whisenhut's style of offense. In a roundtable Discussion before the draft, analyst Andy Benoit said, "I find it hard to believe that Whisenhunt truly likes Mariota. Mariota is the antithetical style of QB that Whisenhunt's system demands. And we know Whisenhunt won't change his system because he didn't in Arizona even after Warner left. It's in Whisenhunt's best interest for people to think he loves Mariota. That keeps the trade value high for the No. 2 pick."
"I'm out here to win games and be the face of someone's franchise. This is not no competition just between me and Mariota, because one thing about me: I plan on winning the Super Bowl in the next year," Jameis told reporters prior to the draft.
Winston will face off against fellow first-rounder Marcus Mariota in the first game of the regular season against the Titans, which will be a quarterback rematch of last year's Rose Bowl.
A rare occurrence happened at the draft as a running back was selected in the top 10, usually reserved for franchise quarterbacks. The St Louis Rams selected Todd Gurley out of the University of Georgia and then shortly after that, the San Diego Chargers selected Melvin Gordon out of the University Of Wisconsin with the 15th pick.
A surprise pick was made by the Denver Broncos who selected Shane Ray with the 23rd pick. Ray had been arrested just days before the draft for marijuana possession and saw his draft prospects fall quickly.
"All I can do is learn from my mistakes," Ray said.
FSA Questions
In the article the word debacle means what
Does the author show any bias?
The author seems to offer what main idea
What is missing if anything?
Did the author get anything wrong?
About the Writer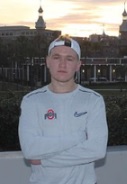 Kevin Jefferis, Staff Writer
Kevin Jefferis is a senior at Freedom High School. He is a captain on the cross country and he also runs track. He is an avid sports fan, especially...