Kim Jong "Ill"?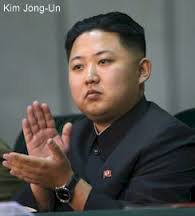 Where is Kim Jong Un? For the past few weeks, the world has been asking about North Korea's Supreme Leader. The head of the isolated nation has been out of the public eye since a September 4th concert visit in Pyongyang. His absence became puzzling to many as he was notably missing from the Supreme People's Assembly of North Korea's Parliament, a meeting he has not missed since he first took power in 2011, as well as a celebration of the 69th anniversary of the North Korean Worker's Party. Kim's apparent hooky-playing has sparked an array of conspiracy theories.
North Korean television last showed Kim, who has gained a significant amount of weight, walking with a limp. The narrator of the program described his situation saying that, "the wealth and prosperity of our socialism is thanks to the painstaking efforts of our marshal, who keeps lighting the path for the people, like the flicker of a flame, despite suffering from discomfort." There was no elaboration on the "discomfort" he was experiencing.
The situation became even more baffling when the North Korean government, on short notice, sent high-ranking government officials to the South Korean city of Incheon, for the closing ceremonies of the Asian Games. The high-ranking officials included North Korea's second-in-command, Hwang Pyong-so, vice marshal of the Korean People's Army.
"Within my memory there has never been such a high-level visit, ever," said North Korea analyst Andrei Lankov, from South Korea's Kookmin University.
The three officials told the South Korean government that North Korea is willing to hold a new round of meetings between late October and early November, South Korea's Unification Ministry said in a statement.
Rumors have spread that Kim's sister, Kim Yo Jong, has seized power of North Korea. Others speculate that Kim has fallen seriously ill, possibly because of his weight. Still, others believe that Kim was deposed in a silent coup. According to North Korea watchers, Kim Jong Un has demoted at least half of the highest-ranking members of the Worker's Party.
While no one knows for sure Kim's exact location or condition, it is quite alarming that leadership of a rogue country with nuclear capabilities is in such upheaval.
Leave a Comment
About the Contributor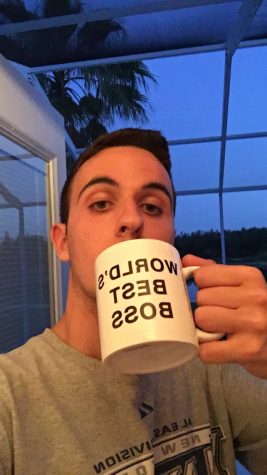 Tommy Capobianco, Editor-in-Chief
Tommy Capobianco was born in White Plains, New York, but currently resides in Tampa, Florida. Tommy is a senior at Freedom High School and this is his second year...