Thursday Night Blowout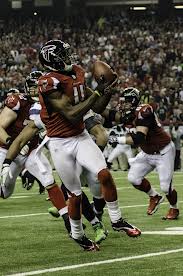 On Thursday night the Tampa Bay Buccaneers faced off against their division rivals the Atlanta Falcons and got completely destroyed 56-14.
While the Atlanta falcons were breaking franchise and league records left and right, Devin Hester ended up surpassing Dion Sanders in a record for touchdown returns. Sanders had 19 touchdown returns and Hester made it to 20 touchdown returns after returning a 62 yard punt return. After, he hugged a security guard and got flagged with an unsportsmanlike conduct penalty. Another franchise record the Atlanta Falcons broke was a completion record broke by Matt Ryan. Before he left the game midway through the third quarter, he completed 21 out of 24 passes for 286 yards. This is the third time in the last six years that the Tampa Bay Buccaneers have lost the first three games of the year. This 42 point loss is tied for the third largest in the team's history.
"The Tampa Bay Buccaneers couldn't get off the field soon enough in their 56-14 loss to the Atlanta Falcons on Thursday night" said Michelle Bruton, a writer on Bleacher Report.
Luckily it got a little better at the end, they scored the last 14 unanswered points with a three yard touchdown catch by Vincent Jackson and Danny Lansanah's 27 yard pick-six. Also, in this game Tampa Bay Buccaneers Quarterback Josh McCown injured his hand by hitting it on the facemask of another player. He recently stated that he will not be playing this weekend against the Pittsburgh Steelers.
 FSA Connection Questions
Does the author admit or infer any biases?
In the piece, the word unsportsmanlike means what?
What is the main idea of the story?
How does the author describe the Falcons vs Bucs game?
What is a synonym for the word destroyed?
About the Writer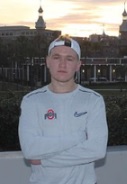 Kevin Jefferis, Staff Writer
Kevin Jefferis is a senior at Freedom High School. He is a captain on the cross country and he also runs track. He is an avid sports fan, especially...