Unionizing College Football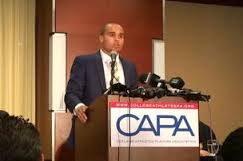 The National Collegiate Athletic Association, or NCAA, is the highest governing body of college sports in North America, organizing over 1,200 institutions' programs throughout the United States and Canada. According to documents released by the NCAA this past year, they reported a total revenue of $872 million in the 2012 fiscal year with a budget surplus of about $71 million. Football programs such as that of the University of Texas Longhorns are worth $139 million, enough money to purchase almost 1 million foreclosed homes in Detroit, Michigan and flip them all comfortably. That's a lot of dough in an industry dedicated to turning young men into professional athletes. If it sounds too good, it usually is, and there is a big catch. College athletes earn no pay for their contribution to the multi-million dollar college sports industry.
Football players from Northwestern University in Chicago have filed paperwork with the National Labor Relations Board, or NLRB, requesting that college football players be permitted to form a labor union. The players are demanding benefits such as financial coverage for injuries sustained, a process schools must go through before they can strip athletes of their scholarships, and compensation for their play, among other things. The future of the College Athletes Players Association, or CAPA, the organization poised to take over upon approval, is now in the hands of the NLRB as they deem whether or not college football players are considered workers of the teams they play for, the magic question in this case. Some people such as CAPA founder and President Ramogi Huma believe that the unionization of college sports will succeed.
"We have full confidence that the board will rule in our favor. If you get hurt in school colors," Huma said."Just because someone labels you an amateur, that doesn't mean you should not be taken care of for that injury. This is a multibillion industry that is produced off the player's talent."
On the other hand, people throughout the country believe that unionizing college athletes could ruin the game. People such as Donald Remy, chief legal officer for the NCAA, point out that many athletes earn scholarships in return for their services.
"This union-backed attempt to turn student-athletes into employees undermines the purpose of college: an education. Student-athletes are not employees, and their participation in college sports is voluntary. We stand for all student-athletes, not just those the unions want to professionalize. Many student athletes are provided scholarships and many other benefits for their participation. There is no employment relationship between the NCAA, its affiliated institutions or student-athletes. Student-athletes are not employees within any definition of the National Labor Relations Act or the Fair Labor Standards Act. We are confident the National Labor Relations Board will find in our favor, as there is no right to organize student-athletes," said Remy.
By allowing the players at Northwestern to form a union, that decision would set a precedent for student-athletes everywhere to unionize and demand fair treatment from their "employers". This standard would create quite an issue throughout the country because of the discrepancies labor union regulations face throughout America.
Private colleges such as Northwestern follow the National Labor Relations Act, providing the right to workers if they do choose to form a union. Public universities, however follow state laws which may or may not allow public workers to unionize. That would create a misbalance between public and private schools, possibly causing players to gravitate toward schools with regulations allowing unionization, hurting schools following regulations forbidding the practice. Another thought to consider is something not unfamiliar to sports fans; labor strikes. If players feel they are unsatisfied with the benefits the NCAA provides them with, they can refuse to play until they are given what they wanted. That would completely destroy the rich history that college football has created in the past. So time will only tell whether the NLRB will permit the men at Northwestern to form a union, but if that happens college football as we know it will be changed forever.
Leave a Comment
About the Contributor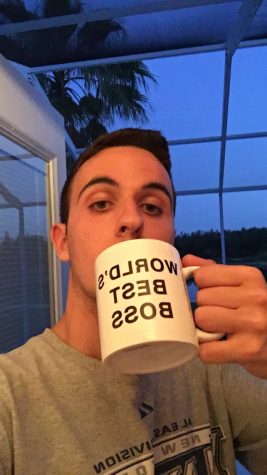 Tommy Capobianco, Editor-in-Chief
Tommy Capobianco was born in White Plains, New York, but currently resides in Tampa, Florida. Tommy is a senior at Freedom High School and this is his second year...