Renovated Chick-fil-A Ready To Satisfy
If you are a Temple Terrace resident, you are aware that for months, the local Chick-fil-A has been closed for renovations. This tragedy shook the city of Temple Terrace, leaving a gaping hole in every resident's heart, soul, and stomach that will be filled once again on November 21st, the date of the grand re-opening.
Since the restaurant opened in 1995, it has been a drive-thru only venue with two lanes, an outdoor walk up window, and a small outside seating area. As its popularity began to grow, it became more and more apparent that a change was needed. Around noon each day, the line of cars became so massive it would lead right out of the small parking lot and onto Fowler Avenue, creating even more traffic issues than before. As we can observe by driving near the new building, customers will now have the option to dine inside or drive into the larger parking lot and drive thru.
Chick-fil-A has made some noise recently.  In June, 2012 Chief Operating Officer, Dan Cathy caused a bit of controversy over some comments he made opposing same sex marriage. Later, the public found out that the company donated millions of dollars to political organizations that oppose LGBT (Lesbian, Gay, Bisexual, and Transgender) rights. Although this was slightly shocking to some, it is consistent with their general beliefs. All Chick-fil-A locations are closed on Sundays, so that employees will "have an opportunity to rest, spend time with family and friends, and worship," as stated on the Chick-fil -A website. These ideals are reflected in some of the customers of the local Chick-fil-A.
Chick-fil-A prides itself on cooking good food and it has a large appeal to the population of Temple Terrace, and the rest of the United States. Chick-fil-A is most popular for its Chicken Sandwich, reflected in their motto, "We didn't invent the chicken, just the chicken sandwich".  A few other popular favorites include: Chicken Nuggets & Strips, Waffle Fries, Sweet Tea, Milkshakes, and their delicious extras such as the classic Chick-fil-A and Polynesian sauces.
So have no fear, the return of Chick-fil-A is near! Once again, the residents of Temple Terrace will be able to go back to their normal lives and beloved food, returning to the comforting feeling that their beloved eatery is just a short distance away.
Leave a Comment
About the Contributor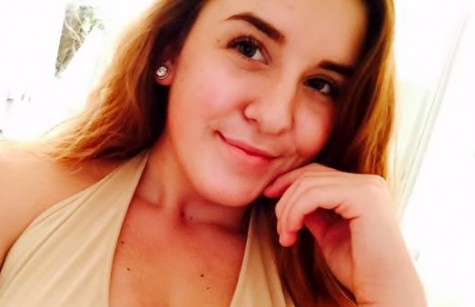 Phoebe Dudney, Copy Editor


Phoebe Dudney was born on  February 23rd, 1999, and is a junior at Freedom High School. This year she is starting her third year writing for the...