Watch and Learn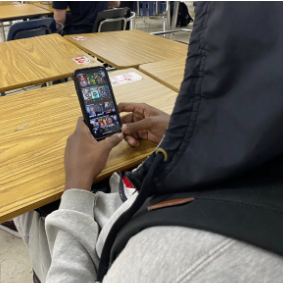 The television shows of this generation that teenagers enjoy to watch have appeared
to have a good impact and influence on their overall mental health.
Popular television shows influence teenagers' by raising awareness and educating
them on a lot of issues such as mental health issues/illness, bullying, and social
issues.
Some of these modern day shows such as "Euphoria" and "13 reasons why",both
being shows that portray mental health issues and awareness, have helped
teenagers cope and understand issues they relate to on the show.
Birgees Aly, a freshman, thinks that television shows are important for mental
health because they raise awareness about important topics that aren't recognized
enough.
"TV shows like euphoria and 13 reasons why shed light on a lot of mental health
issues and problems that people our age go through and I feel like representation
helps them out by showing them that it's okay to not be okay and that they're not
alone and get get through their problems," Aly said.
Seeing mental health and social issues being represented also helped their young
audience to face their issues.
Alexandrea Sipley, a senior, thinks that representation in television shows have
helped people speak up and acknowledge their personal issues and experiences as
well as reach out to other people and resources.
"I feel like TV shows have inspired a lot of teenagers to speak up for what they
believe in and feel more brave and comfortable to talk about their issues with their
friends and family which is obviously very healthy for their mental health," Sipley
said.
This is why television shows have become a very big part of this generation and
should be talked about and glorified more considering their positive influence on
many teenagers in our society.