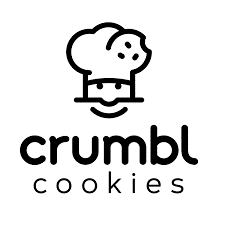 The new dessert obsession all over TikTok is Crumbl Cookies. Luckily enough, we have one close by. I've gone and tried their weekly cookies so many times now so here is my honest review and some of my top cookies from Crumbl.
First up is lemon glaze:
This one is my personal all-time favorite. I love lemon desserts and Crumbl crushed this flavor. This cookie is a lemon sugar cookie with lemon glaze on top. The cookie is served warm and is so sweet and soft. It wasn't cakey and had just the right amount of lemon. This cookie is definitely a 10/10.
Reese's Pieces:
I was super excited for this cookie and it was kind of a let down. It was super dry and crumbly and just had a bad texture. The flavor was good but it was just basic peanut butter. The cookie didn't have anything special to it and felt so dry so I give it a 3/10.
Chocolate Cupcake:
This was another one of my all time favorites. The frosting on this cookie was so good and the cookie was not dry. The cookie was simple but the texture was soft. The frosting made this whole cookie so delicious so it gets a 9/10.
Red Velvet:
This is a red velvet with cream cheese frosting and red velvet crumbs. This cookie was super soft and had a really good flavor. It's served warm which made it soft but I felt that the cream cheese frosting shouldn't have been warm. It made the icing a bit to soft for me and the cookie was kind of a mouthful. However, I get it a 7/10 because it was still super good.
Carrot Cake, Peanut Butter and Jelly, and Salted Caramel Cheesecake:
All of these cookies get a 9/10 for me. The Carrot Cake didn't have icing but it still wasn't cakey and had great flavor. The peanut butter and jelly had a perfect ratio of smooth peanut butter to sweet jelly. The salted caramel cheesecake icing made the whole cookie so delicious.
Chilled Twix and Cosmic Brownie:
Both of these cookies were let downs for me. The cosmic brownie just tasted like a chocolate cookie and was kind of dry. The chilled twix had a layer of thick caramel that just did not mesh will with the cookie. Overall, both of these were each a 6/10.