Counterpoint – There is a lack of school spirit at FHS
The lack of school spirit has been very noticeable this school year. Many students aren't attending school games, school activities, or clubs. Majority of the students disagree with the school not improving on event planning.
One member of the Freedom community offered up a way to change the lack of motivation to support the school.
"Instead of complaining speak to SGA, speak to your admin, and talk about pointers that could improve the school's willpower," girls basketball head coach, Christopher Turk said.
Although, many students wear school shirts and purchase athletic merchandise for sports teams, they don't have a lot of faith in the school.
"Students are purchasing shirts and going to the Patriot shop to buy things to support the establishment but, it doesn't really change the fact that there is hopelessness in the school," Turk added.
Furthermore, spirited students need to take part in more school related activities, showing that they support Freedom.
"If more students participate in representing the school," Barbara Shipe, a secretary in the student affairs office said,  "there would be more event planning, more funds to do extravagant things with the students."
Confidence in the school's sports teams, extra circulars like band, orchestra, chorus and theatre as well as clubs would help with school spirit also.
"The lack of confidence in our school causes a sense of downtrend when it comes to attendance at the sports games, and many more school related events," Shipe said.
Finally, school spirit would make the people who do not attend our school and the people who do attend our school feel the love and support we have for Freedom.
About the Writer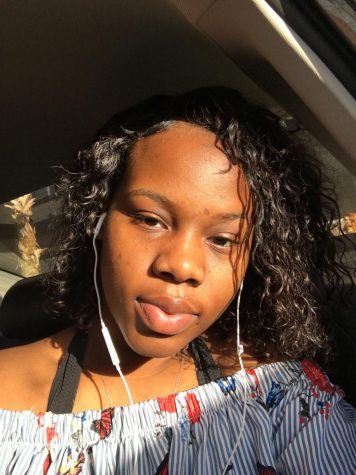 Michaela McGruder, Staff Writer
Michaela McGruder is a 16 year old junior from Atlanta, Georgia that loves to write .She plays volleyball,
basketball and she also is a part of three...