Let the war begin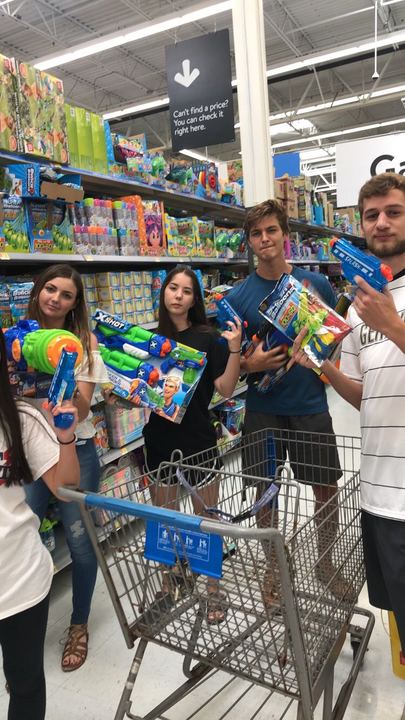 As the school year begins to wind down, Water Wars is just beginning. Water Wars is an annual student-run event that seniors participate in to have fun and blow off steam. It is set to begin Wednesday, April 10th with 149 seniors participating across 15 teams.
   "I started it because I didn't know anyone else who was, and I considered myself the right man for the job. I wanted to use my creativity to make it exciting and give an official feeling to Water Wars," Liam McGuire said. "Running it so far isn't too bad, just slightly stressful at times as I want everyone's opinions and thoughts on
the rules to be heard."
  The official account on Instagram, @fhs.waterwars.2019, posts all the teams, rules and gearing up pictures. Pictures and videos of "kills" will also be posted here once Water Wars starts.
  "I'm looking forward to Water Wars because I've seen pictures and videos on social media from past years and it looks really fun," Nicole Bogdanoff said, "Also my friends are split up between two groups so I think it will be fun to try to get them out."
  Over the past two weeks, students have been creating their teams with water-related names, buying water guns and planning out strategies for Water Wars.
  "My team and I are making squads so that we can disperse if one of our fellow teammates gets attacked," Kaden Weissman said. "I'm excited to be able to compete and have fun with my friends."