Freedom High School Joins the Nation in National Walkout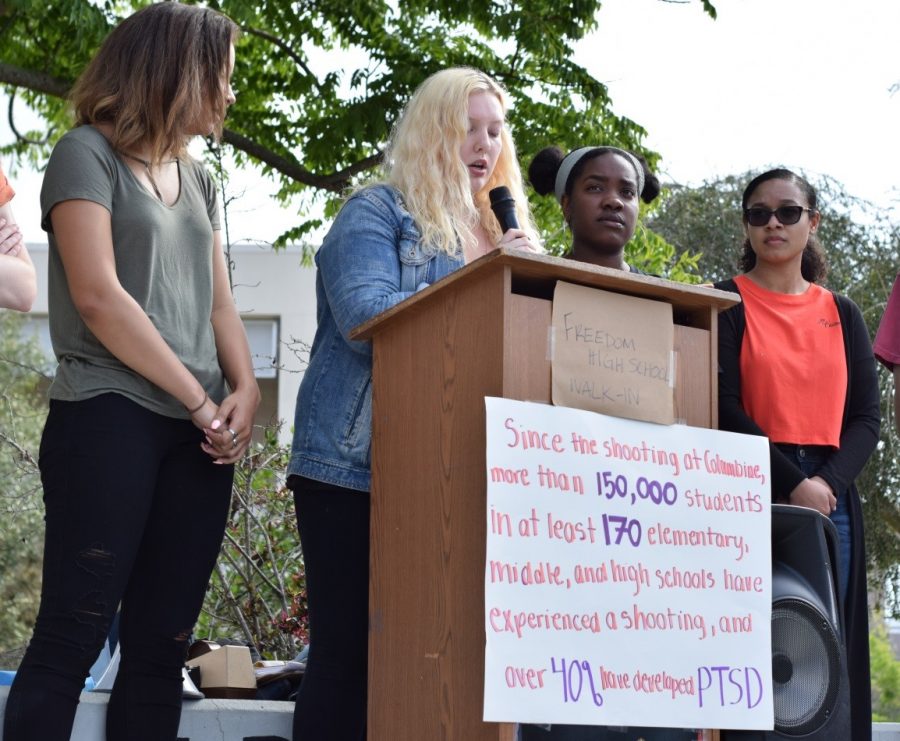 This past Friday, students collectively left class and gathered in the courtyard to participate in a nation-wide walkout, paying respect to the victims of gun violence, including the most recent mass school shooting at Stoneman Douglas High School in Parkland, Florida, February of this year.
The event was organized by a small group of passionate students seeking gun reform amid a time where domestic mass shootings have become a common occurrence. During the weeks leading up to the walkout, Seniors Grace Duppins and Alexis Leer, along with Juniors Elois Hannah, Brianna Auker, Cathryn Boga, Galen Rydzik and Chloe Kelley, came together in a series of meetings to plan a musical performance by the members of the Bravo Show Choir, write their speeches and create posters.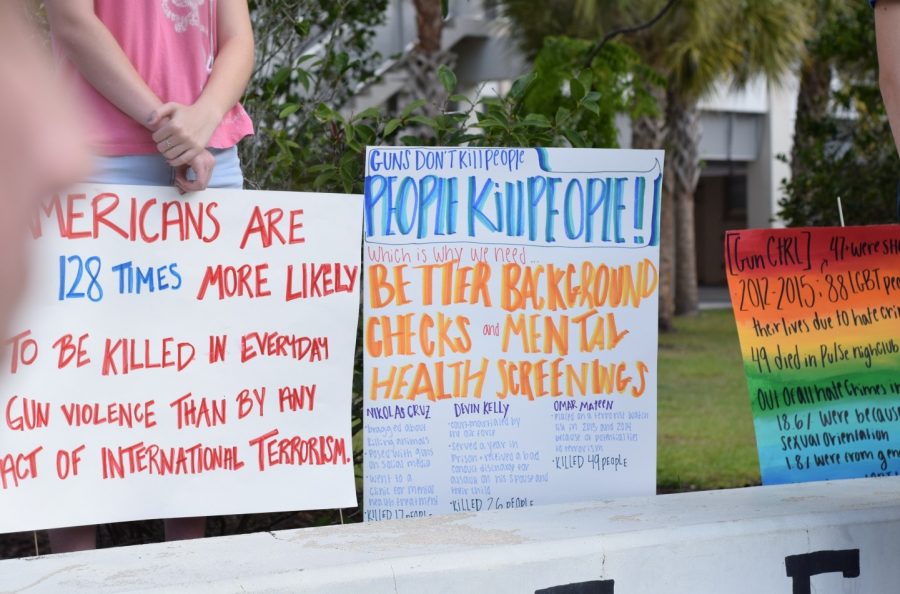 The students planned the event to be impartial, and they prefaced that no particular political view was to be imposed from all sides.
"When we planned this, we wanted it to be non-biased, and we really wanted to focus on the facts and the victims," stated Leer. "We wanted to get the message across and have students come up with their own opinions on the issue."
Planning an event like this as fulltime students can be demanding. In order to follow through with their agenda, the group had to prioritize their time, which made brainstorming ideas a challenge. On top of this, the stories that the students wanted to speak out about were emotionally bearing and difficult to tell.
"Doing all the research was definitely the hardest part," mentioned Leer. "For me specifically, I was talking about children in Florida who died due to gun violence, and learning about all of the kids, ages 1 to 18, was very emotional."
There was also apprehension among the group about how aware students were about the walkout. However, the crowd turnout ended up far exceeding their expectations.
"I was really grateful for everyone who came out," said Leer. "We really weren't expecting a big turnout because we've been hearing so many people say that they didn't believe it was going to be such a big event."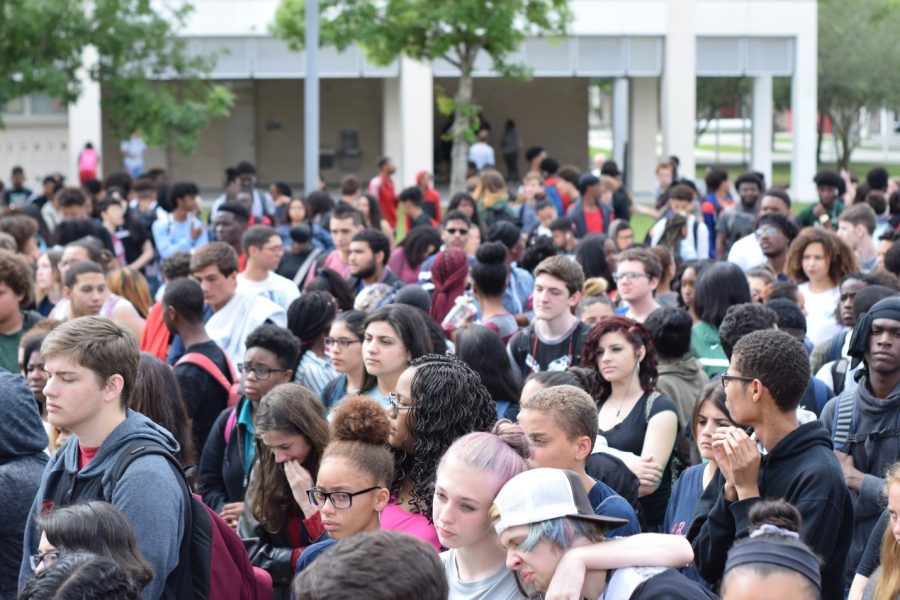 The speakers were also grateful that, with their words, they were able to shed light on an important issue that needs to be dealt with reasonably.
"I'm beyond proud of all the students who showed up and even spoke to us afterwards," stated Duppins. "They were the ones who helped us make the event as powerful as it was."
About the Writer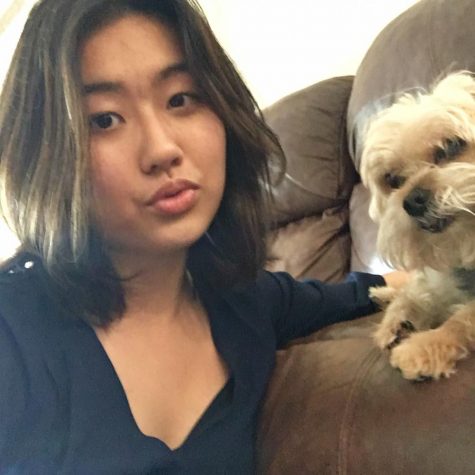 Jamie Hsiao, Staff Writer
Jamie Hsiao is currently a senior at Freedom High School. She was born in Red Bank, New Jersey on October 18, 1999 and moved to Tampa at the age of 6....