Students Decide: Summer or Winter Sports
Hang on for a minute...we're trying to find some more stories you might like.
As the 2018 PyeongChang Winter Olympics come to a close, Norway has the most wins with 14 gold, 14 silver, and 11 bronze. The United States came in fourth with 9 gold, 8 silver and 6 bronze.
But the question still remains­- do students like the Summer or Winter Olympics better?
As the Summer Olympics consist of sports involving warmer weather, the Winter Olympics mostly involve snow and ice.
Living in Florida, where the climate is warm and most people live under an hour away from the beach, most students favor water sports over snow sports.
"I like to water ski," said Brock Fetters, 10. "Living in Florida I can do it on my boat year round."
"I'm not much of a water skier," said Tyler Gray, 12. "I do not have the balance for it so I enjoy tubing more."
Some people like the cold, so they prefer to snow ski or snowboard. Colorado and West Virginia are some favorite spots to ski and snowboard.
A group of Freedom students went to West Virginia over the winter break to ski and snowboard for a few days.
"I enjoyed going skiing with my friends but snowboarding gave be a better adrenaline rush," said Cameron Steuernagel, 12. "The only thing I didn't like about the trip was we all got the flu on the way back."
Whether students prefer to take a quick trip to the beach or a long journey into the cold, the wide array of options provides everyone with a chance to experience a taste of the Olympics.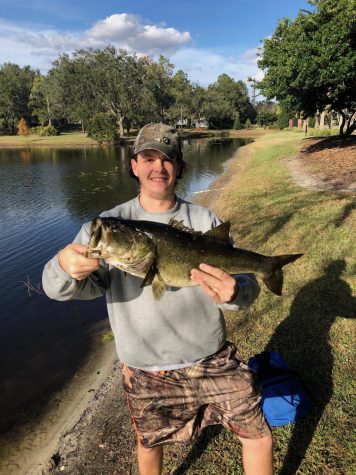 JD Flahart, Staff Writer
JD is a senior at Freedom High School. He is a member of the lacrosse team. In his free time, he enjoys fishing, hunting and hanging out with his friends....